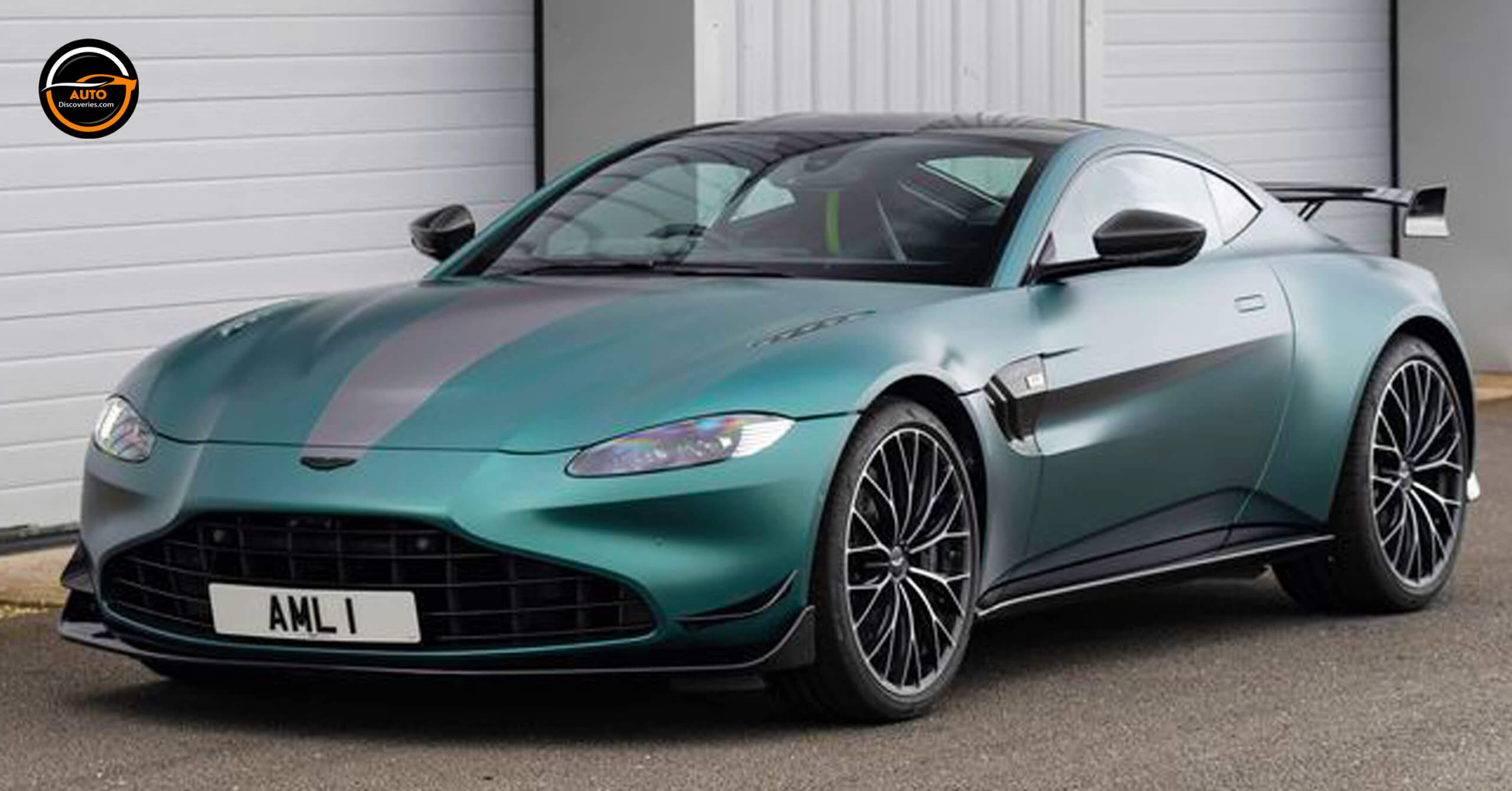 Beneath the Vantage's clamshell hood lies a thrilling, thundering twin-turbo 4.0-liter V-8 that is supplied by Mercedes-AMG. This engine develops either 503 or 528 horsepower and 505 lb-ft of torque. The higher output is reserved for the track-inspired F1 Edition. While the regular Vantage feeds the rear wheels through either a seven-speed manual or an eight-speed automatic transmission, the F1 Edition only comes with the latter.
Going with the regular model's manual transmission creates a purer connection with the powertrain than the auto box, and also has the added performance benefit of removing 209 pounds. The Vantage's V-8 sounds beautiful, starting with a low baritone rumble at idle and finishing with a high-strung shriek as it nears its redline.
An electronically controlled limited-slip differential and adaptive dampers are standard. The Vantage's handling is lively but predictable, which makes it hilariously good fun on a race track; the suspension is compliant enough for daily-driver duty, although harsh bumps will be obvious to passengers no matter which drives mode is selected for the adaptive dampers.
Share this