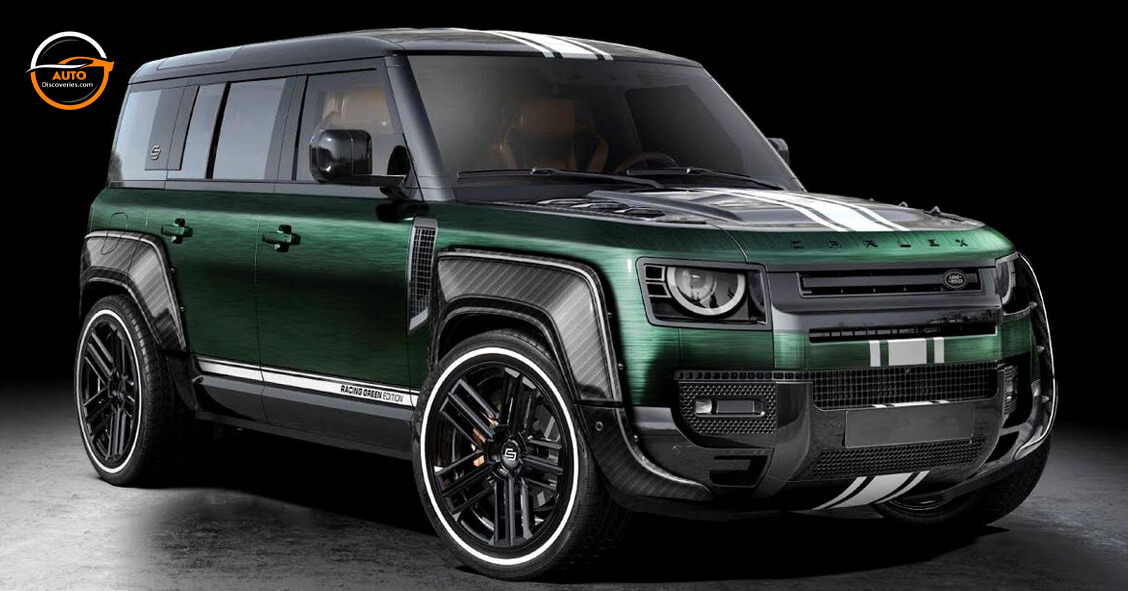 Polish tuning company Carlex Design has released another modified version of the Land Rover Defender called the Racing Green Edition, which joins the Yachting Edition that was released previously. Priced at 85,000 euros (RM419,583), the Racing Green Edition sees the contemporary off-road SUV receive a number of styling enhancements for a more luxurious look, with a tinge of sportiness added on for good measure.
First off, the Defender is treated to a deep green paint finish inspired by the iconic British racing green, paired with hand-painted porcelain white stripes that run nearly the entire length of the vehicle. Elsewhere, there are carbon-fiber wheel arch extensions to showcase the bespoke black wheels, and the material is also applied to the bonnet, side mirror caps as well as the spare wheel cover that sports an embossed "Carlex" script.
Click Here To See Bugatti Spartacus SUV, Luxurious Hyper-SUV Of The Future!
Share this