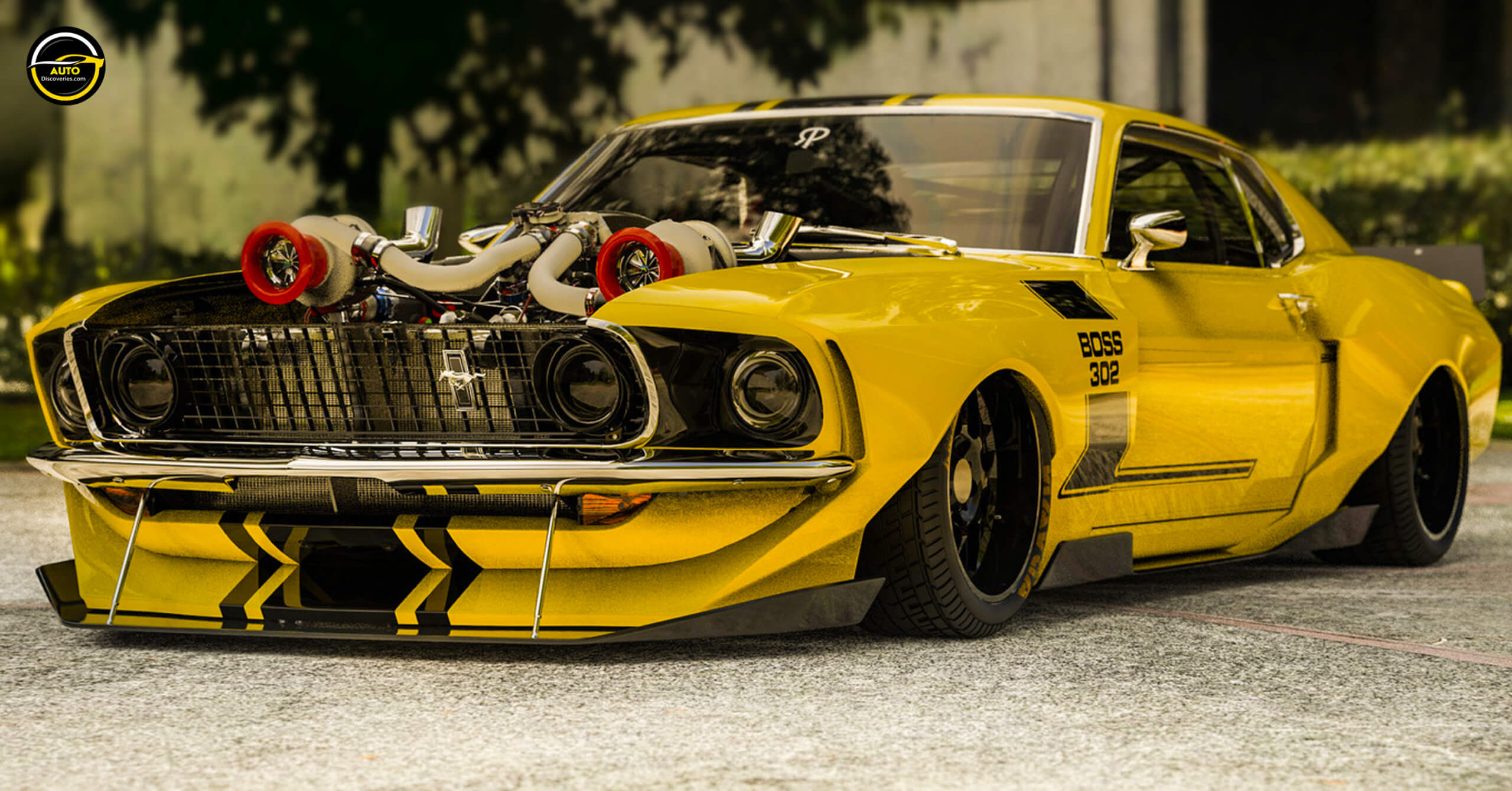 Supercharging is pretty normal on American V8s, but turbocharging isn't. At the beginning of the 1960s, the Chevrolet Corvair Monza and the Oldsmobile Jetfire were the first turbo-powered passenger cars. It didn't catch on, but eventually, the word "turbo" became cool, especially thanks to motorsport. Nowadays, turbocharging engines are viewed as a means of reducing fuel consumption. While an EcoBoost Mustang is efficient, it probably wouldn't make 310 horsepower without forced induction.
This rendering by artist Rostislav Prokop is way cooler than any EcoBoost, though. It starts out with the 1969 Mustang Boss 302, the kind of classic you want to leave completely untouched because it's so cool and valuable. But because everything is acceptable and possible in the digital world, we get a widebody transformation.
Under the bright yellow paint, a much wider set of fenders appears. The Mustang also sports a deeper chin and even a NASCAR-like spoiler at the back. Rostislav even took the time to create an intricate interior, complete with a full roll cage.
Share this