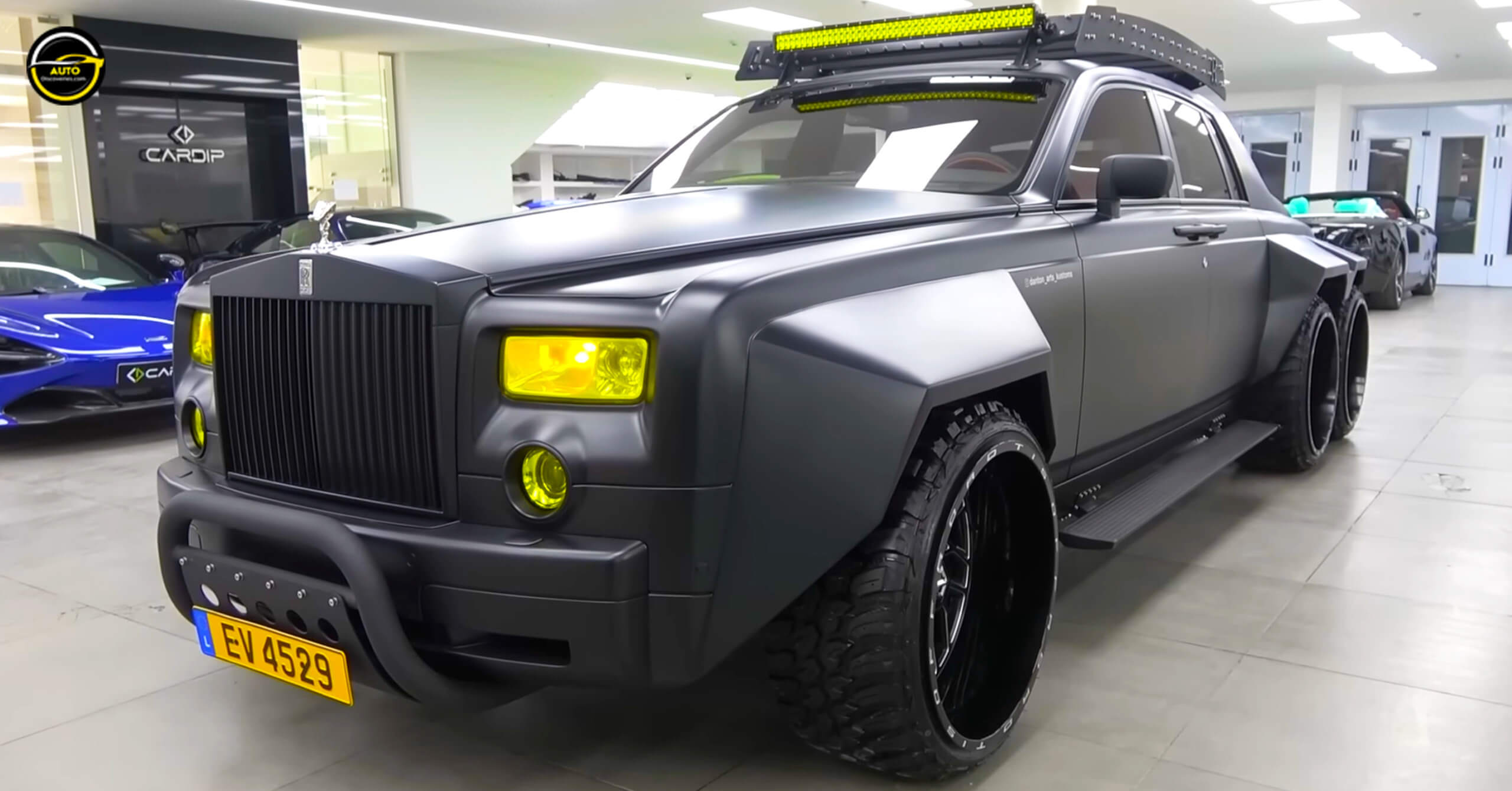 This Rolls-Royce Phantom has been turned into a 6×6 off-roading beast.
The Phantom has been hacked apart and extended, with creator Alexandre Danton making it 6.3 meters in length and 2.3 meters wide. The 6×6 now has a vast LED bar on top of the windshield, side skirts, colossal roof rack, front bumper bar, and tow hitch, all adding to the off-road identity of the car.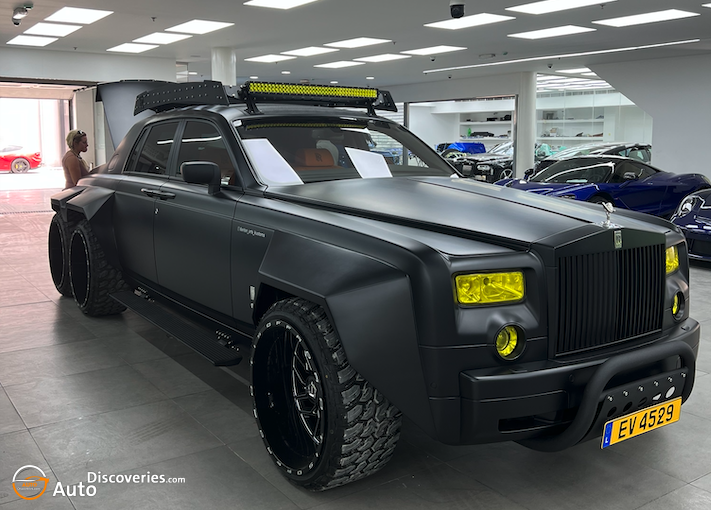 It also has massive 24-inch wheels with gold plated brake calipers – because you've got to keep it classy when working with Rolls. Danton also made the headlights yellow, giving the matte black car a unique panther-like appearance.  And adding to the aggressive look, the whole front grille has been blacked out.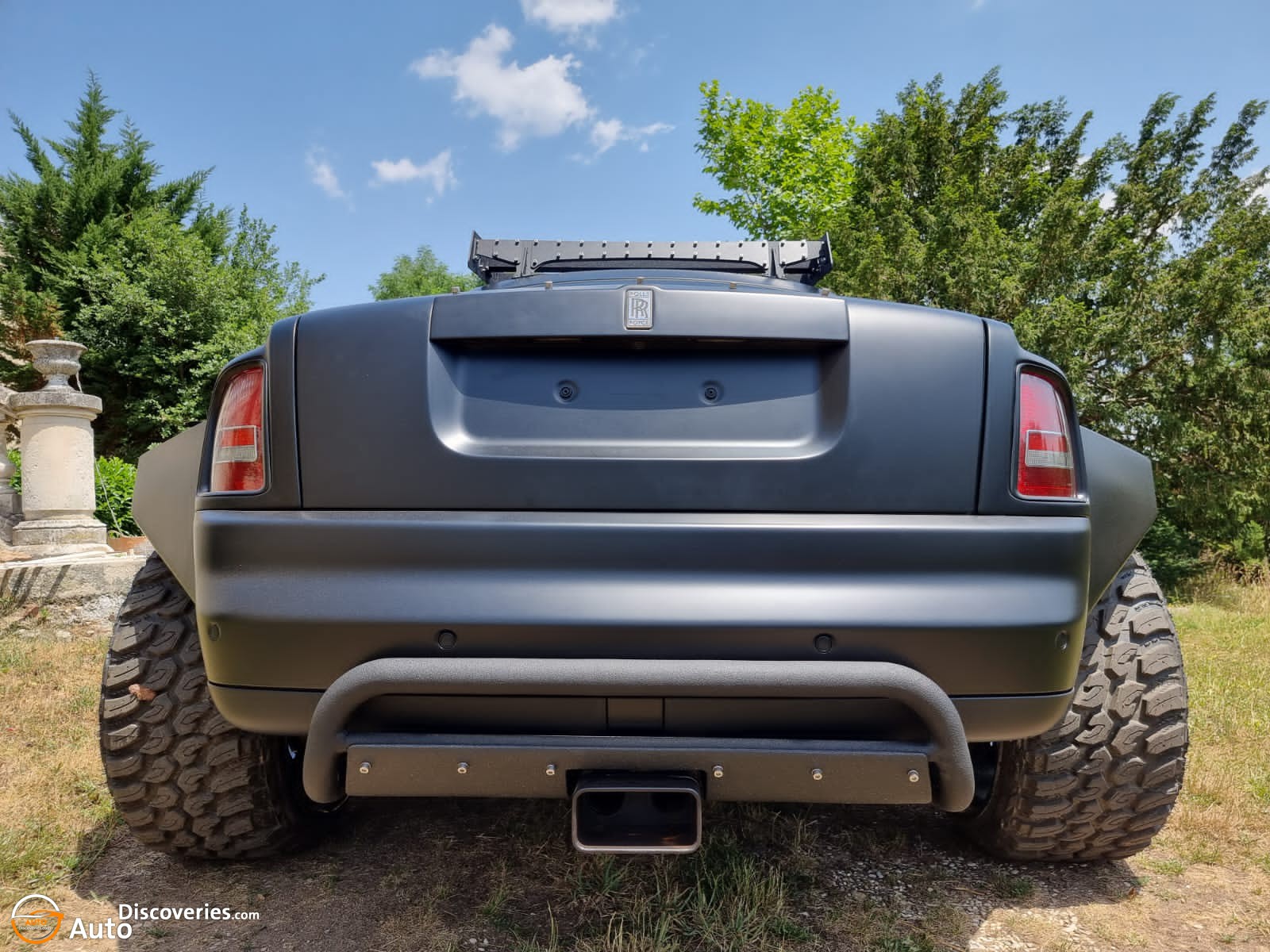 This car doesn't just look like a beast, the creator also added practical extras for off-roading. When you open the boot you have a gas canister for long trips and anti-skid tracks in case you get stuck while taking your Rolls Royce off-roading.
Click Here To See Students Envision Lincolns For The Year 2040, Epic Designs
Share this