The New Jersey company building the Triton wants $135,000 for a reservation.
If this is the first you're hearing about New Jersey-based company Triton Solar, you're not alone. The company, which just spawned an electric vehicle division named "TritonEV", is a complete unknown in the electric vehicle space – an arena that's becoming a bit crowded with relative newcomers like Rivian, Lucid Motors, and LMC all chomping at the bit to bite into Tesla's dominant electric vehicle market share.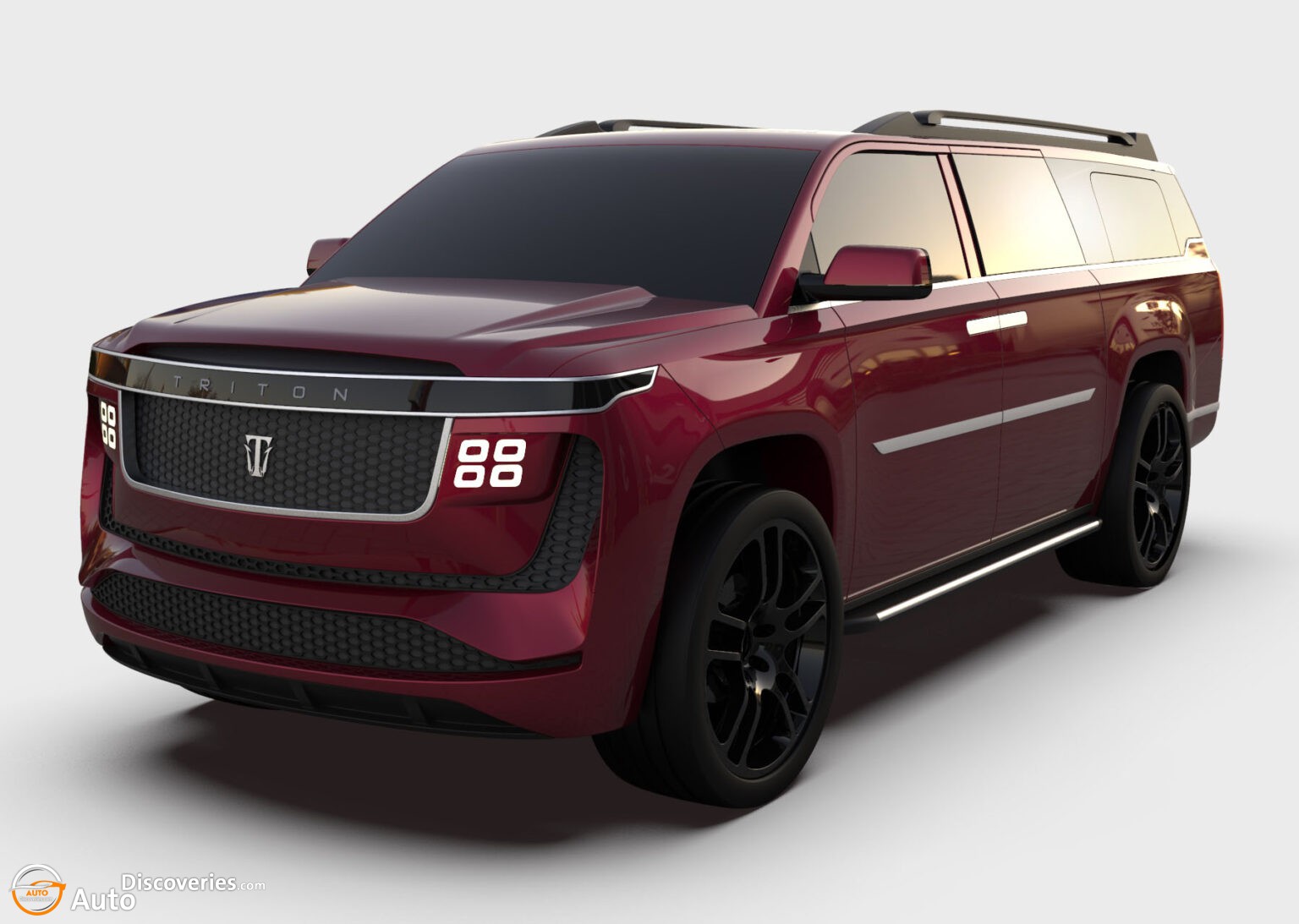 But you might hear much more about Triton in the months to come, owing to this: the Triton Model H. It's a pure-electric 8-seater SUV, ready to take on the Tesla Model X with some of the most impressive specs we've ever heard.
Most impressive of all is the range. Thanks to a mammoth 200-kWh electric battery pack, the Triton Model H is projected to travel a whopping 700 miles or more on a single charge – more than twice the distance of most volume-production electric vehicles. Compare that even to the longest-range version of the Tesla Model S – a much smaller, less accommodating vehicle – and its EPA-estimated 390 miles of range.
But on top of that, the Triton Model H will offer some truly mind-melting performance stats. Four drive motors, one per wheel, will deliver a total peak output of 1,500 horsepower combined – enough for a 2.9-second 0-to-60 sprint. Again, this is not a small vehicle. And the pure-electric SUV will reportedly carry a tow rating of up to 15,400 pounds.
So what's the deal? Is the Triton Model H just vaporware – a package of empty promises the company has no intention – let alone capability – of making good on? Not necessarily, but we'd recommend an abundance of caution if you're thinking about going and plunking down cash to reserve your spot in line for the new Model H. Triton's website, tritonev.co, isn't quite of the caliber we'd expect from an unproven company asking $5,000 for a new vehicle reservation.
And if it's the rare, 100-unit Model H "Founder's Edition" you're after, get ready to pony up even more funds; you'll need to wire the company an additional $135,000 within five business days of the first deposit to secure your spot in line.
Still, we're hoping against hope that the Triton Model H is the real deal – even if most of the signs point to "no".
Click Here To See Custom Brabus S63 AMG Cabriolet! Crazy Brabus Sound + Conversion
Share this