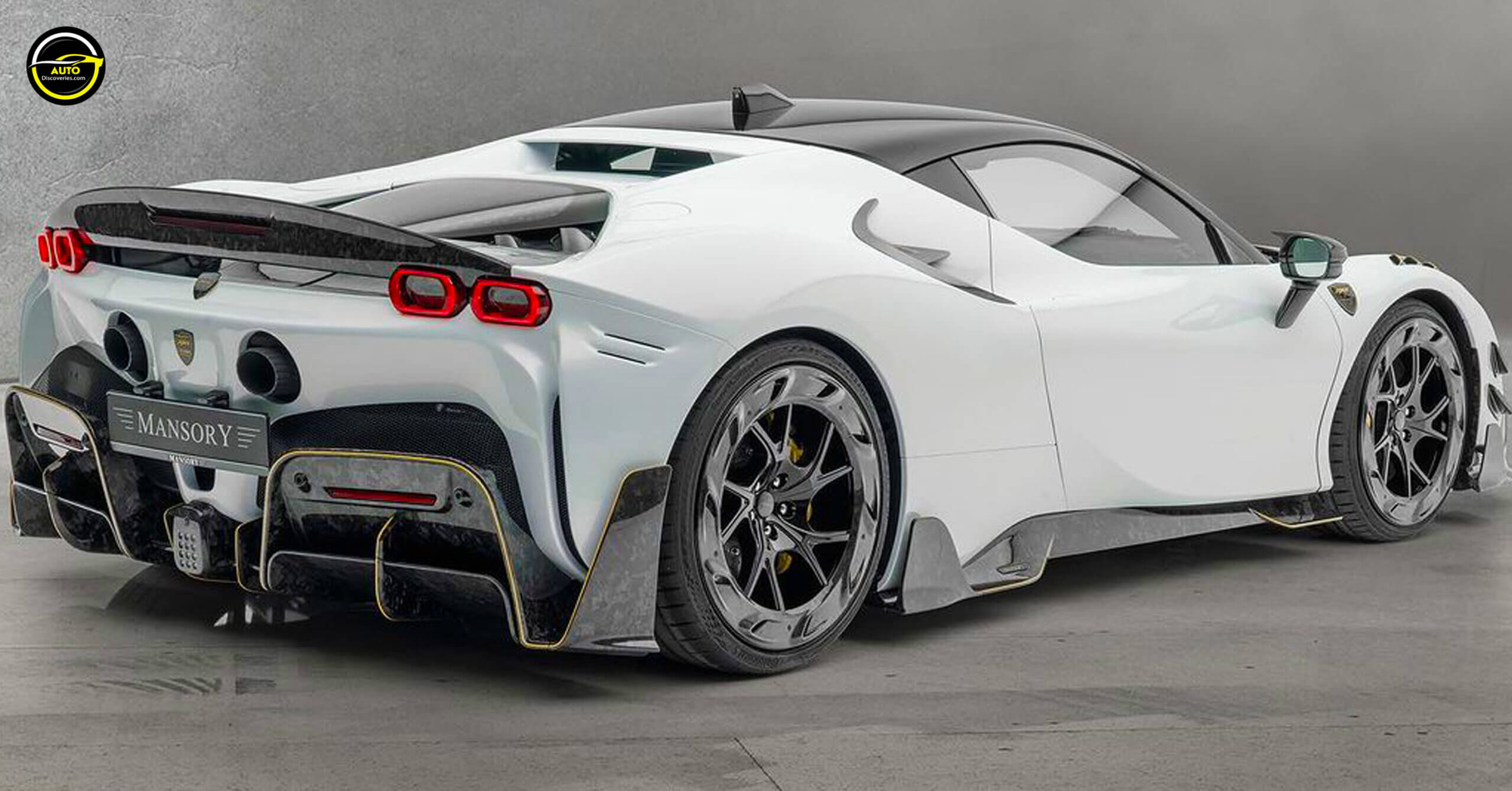 Complete vehicle conversion by Mansory; all carbon applications in forged-carbon; limited edition of 3; "One of One" philosophy: Each vehicle is delivered as a one-off; power increase to 1,100 hp and 980 Nm; performance: Vmax 355 km/h and 0-100 km/h in 2.4s.
Only the finest ingredients of automotive refinement are used in this complete conversion: lightweight components made of forged carbon, a significant increase in performance, suspension modifications, and various interior modifications made of the finest leather and carbon.
New designed and ultra-light forged rims in the dimensions 9.5 x 21 and 12 x 22 are fitted in combination with high-performance tyres in the sizes 255/30 ZR21 (VA) and 335/25 ZR22 (HA) and also offer maximum performance in terms of lateral dynamics. The interior of the "MANSORY F9XX – Tempesta Celeste" is sporty, elegant, and completely upholstered with high-quality leather.
CO2 emissions (combined): 228 g/km
Fuel consumption (combined): 8.2 l/100km
Power consumption: 9.3 kW/100km
Click Here To See 2023 Audi TT Says Bye-Bye With Beautiful Final Edition Roadster!!
Share this