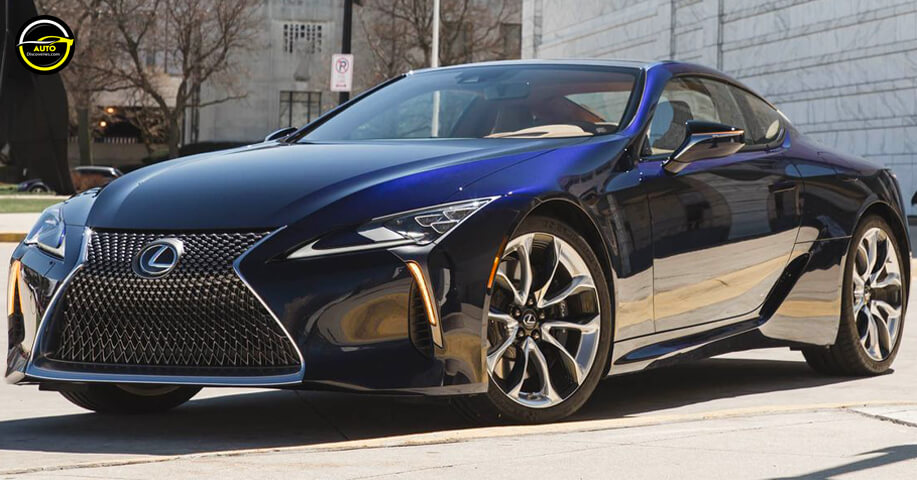 When you're surrounded by nosy European neighbors like BMW, Porsche, Mercedes, and so on, you know you have to bring something unique to the table that stands out in the marque. Lexus, a brand associated with making sharp, luxurious, and safe cars, play the game like no other company.
If you are looking for a convertible that looks and drives sharp and manages to offer flawless luxury at a price lower than the European stalwarts like the BMW 8-Series and Porsche 911, the Lexus LC Convertible might just be the one for you.
Priced at a sum of $102,650, the 2023 Lexus LC is the "Cream Of The Drop Top Cars" and we'll tell you why! While most carmakers are busy bolting their engines to a turbocharger or a hybrid system, this convertible is one endangered species flaunting a naturally-aspirated V8 in the faces of others.
Apart, the 2023 LC Convertible shines when it comes to being unique. The LC also has good looks, an extremely comfortable interior, and a plethora of safety technology. We'll keep pouring our hearts out for this curvaceous beauty down below!
The 2023 Lexus LC Convertible is ambitious and still falls under the endangered community of naturally-aspirated V8 cars. The Lexus LC Convertible is one of the best singers in the present automotive world with its 5.0-liter V8 engine bolted to a Direct-Shift 10-speed automatic gear shifter.
This unit powers the rear wheels and growls with 471 horsepower at a staggering 7,100 rates and 398 lb-ft of pure twist to propel this beauty to 60 mph in 4.6 seconds. Ever wondered why this V8 sounds so unlike any other convertible in the segment?
Well, Lexus has the LFA's exhaust technology where the engine's pulses flow through a specially-designed sound pipe and a computer-controlled valve that optimizes the pressure and exhaust tone to achieve a brutal exhaust note.
Click Here To See NEW 1 OF 40 BUGATTI DIVO + SOUND! The $8 Million Supercar DREAM! Interior Exterior Review
Share this