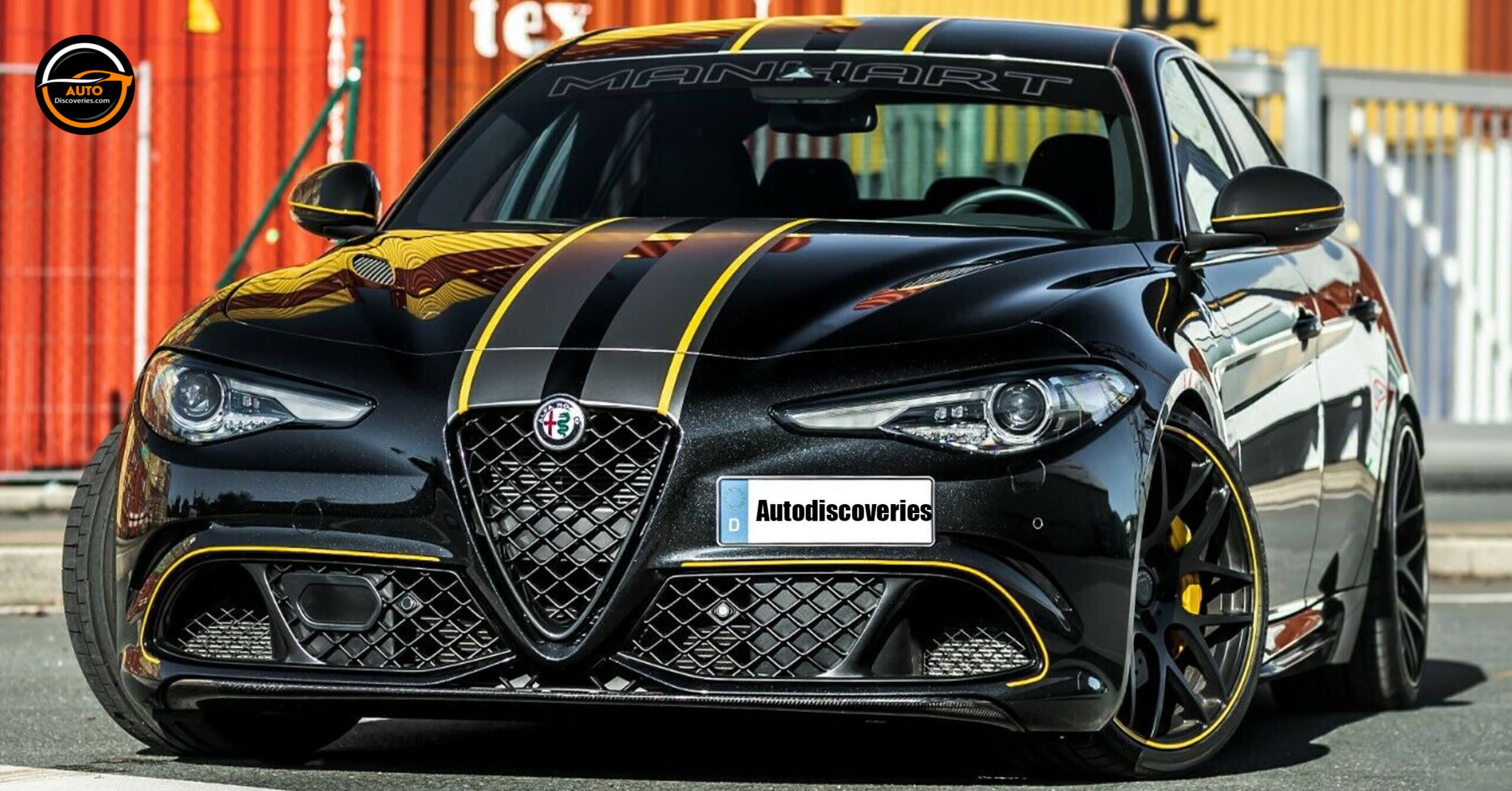 Manhart is no stranger to increasing the performance of already exceptionally-fast vehicles and has just unveiled its latest creation, based around the Alfa Romeo Giulia Quadrifoglio.

The car is dubbed the Manhart Giulia QV600 and while that name suggests it has 600 hp, it is actually more powerful than that. To boost performance, the tuner has fitted new downpipes with 200-cell sports cats and equipped the 2.9-liter V6 with a pair of upgraded turbochargers.
These upgrades result in 653 hp and 582 lb-ft (790 Nm) of torque, significant gains over the car's standard 503 hp and 443 lb-ft (600 Nm). Drive continues to be sent through the rear wheels courtesy of an eight-speed automatic transmission and while the car is no doubt faster than a regular Giulia Quadrifoglio, Manhart hasn't released acceleration and top speed details.
Manhart has decided against messing with the standard brakes of the car but has tweaked the suspension, allowing for the car's ride height to be dropped. A new set of 20-inch wheels have also been fitted, measuring 8.5-inches wide at the front and 10 inches wider at the rear and wrapped in 255/30 and 295/25 tires. The wheels have black spokes and stand out thanks to a yellow outer rim.
The exterior of the Giulia Quadrifoglio has also been updated with a unique livery that includes matte black racing stripes with yellow accents. Further yellow accents are found across the front fascia and the rear diffuser.
It is understood that Manhart will build just 10 examples of this special Giulia Quadrifoglio with each priced at a cool €119,500 (~$139,000).
Share this