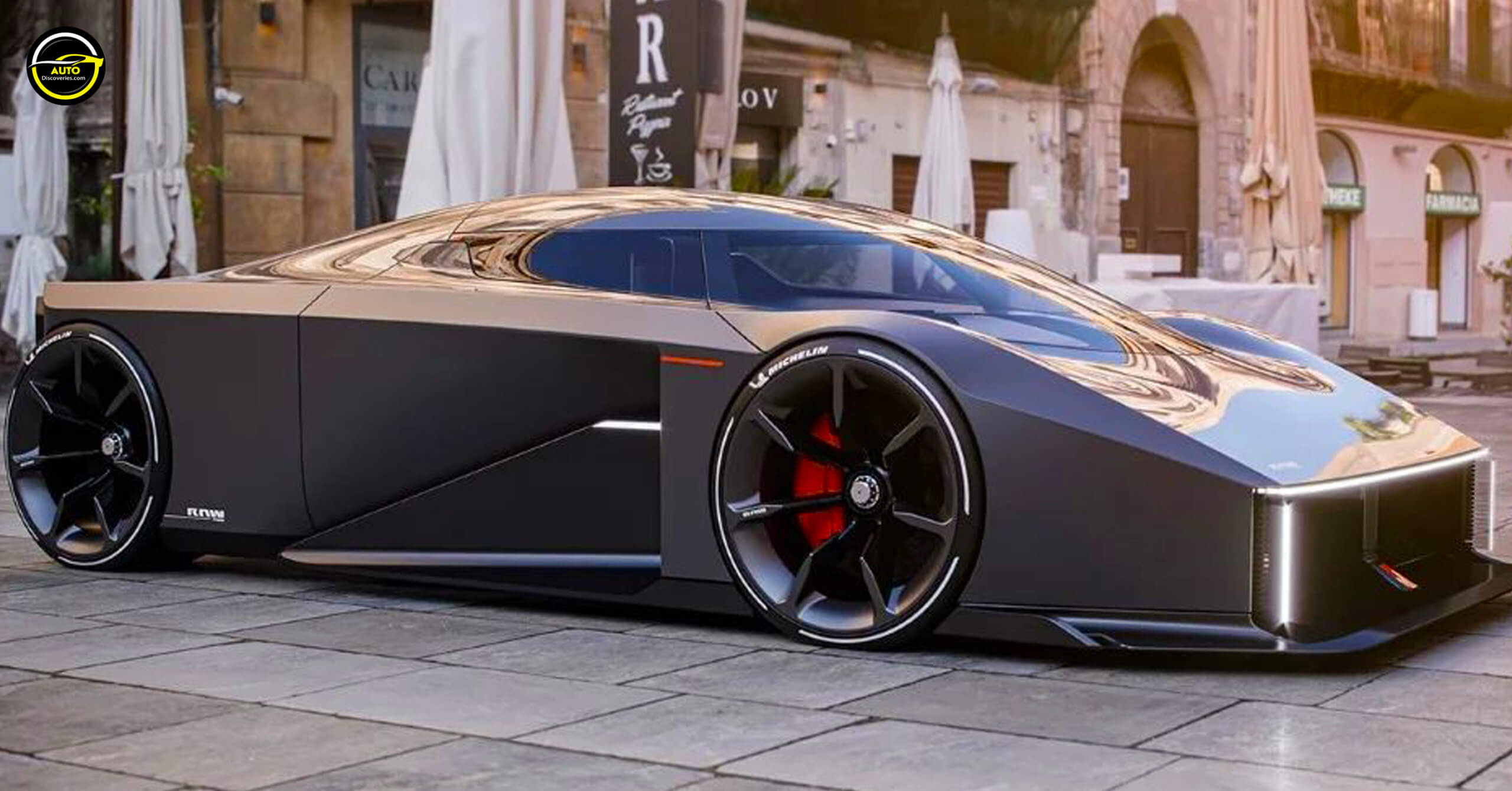 Koenigsegg's RAW is another example of fine work, from a group of students that have received brand approval. The design comes from Esa Mustonen, a student who completed her graduate thesis with RAW, the design house owned by Koenigsegg.
Named after the very design house it was conceived in, the RAW by Koenigsegg is a Swedish hypercar that comes with an incredibly lightweight design, weighing in at just 700 kg and with a power of 690 hp, it's a feat that rivals the Agera One:1, one from a Koenigsegg classic. The car features a carbon-fiber chassis and a 3-seat layout that puts the driver right in the center of the action, vertically aligned with the car's center, with two passengers in the back. Pop-up canvases provide the driver an incredible experience, while its sliding ability helps the driver customize the layout of the cabin, and scissor doors with pretty interesting-looking rear hinges on both sides allow the driver and passengers to board and disembark.
The concept comes equipped with Koenigsegg-owned Freevalve Engine, mounted in the rear, behind the passengers. The rear of the vehicle really exposes a part of the carbon fiber chassis, a detail that also echoes the 'RAW' nature of the car, while the carefully constructed airways help cool down the car and rear-mounted engine. The RAW takes on a much more angular design than most Koenigsegg vehicles, echoing a different, almost Italian, wedge-shaped architecture with a contemporary touch. Contemporary speaking, these very thin beams, and taillights really make your heart pound.
Click Here To See 2024 Alfa Romeo Giulia Quadrifoglio 100th Anniversario
Share this