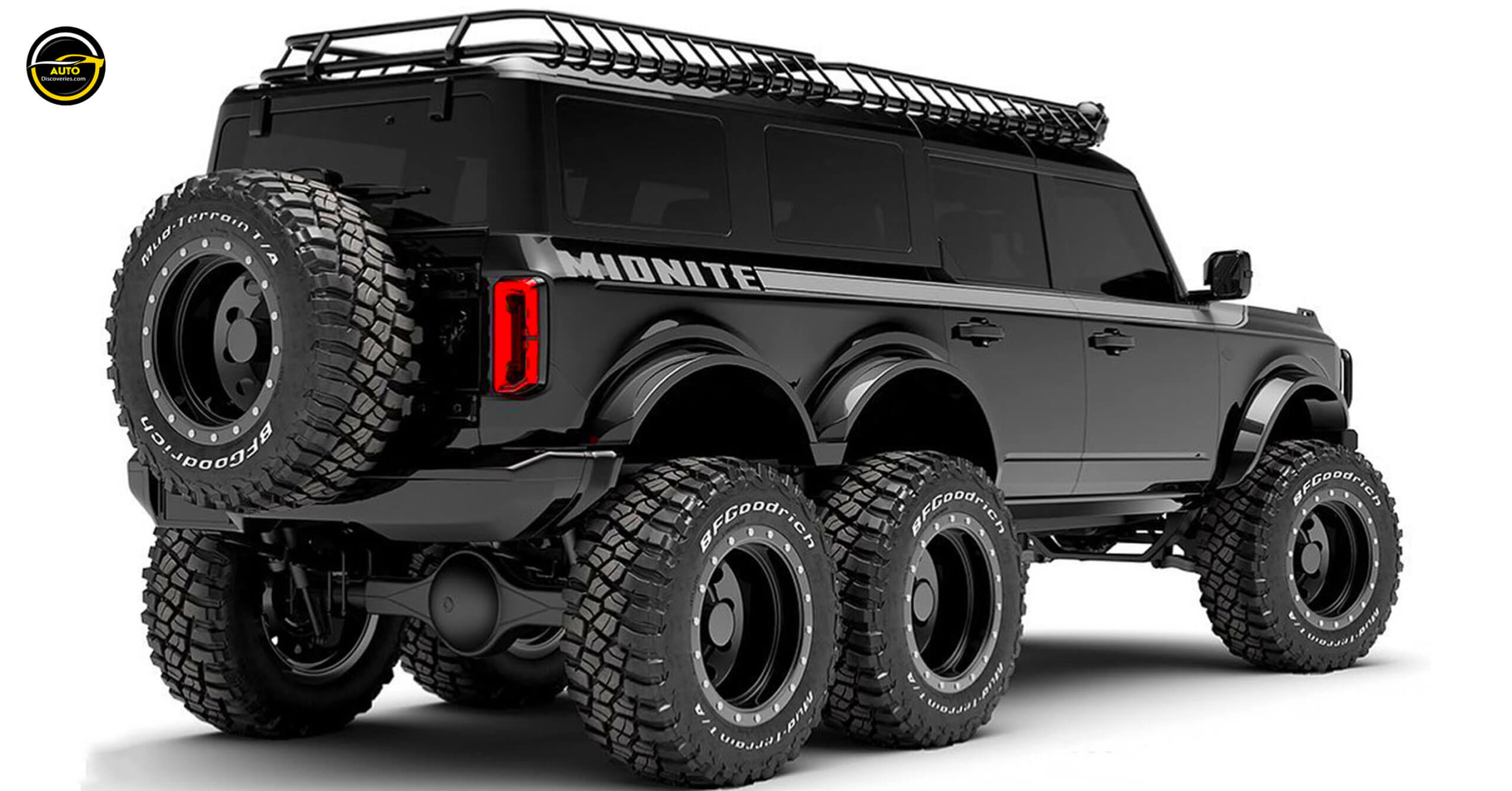 The 2021 Ford Bronco is shaping up to be one of the hottest new off-roaders on the market and rather unsurprisingly, an aftermarket tuning company is readying a slew of upgrades that could make the Bronco even more capable.
The company in question goes by the name of Maxlider Brothers Customs and it is converting the Bronco into a 6×6 behemoth. The finished vehicle will set back customers a cool $399,000 and the company plans to begin offering its overhauled Bronco next year.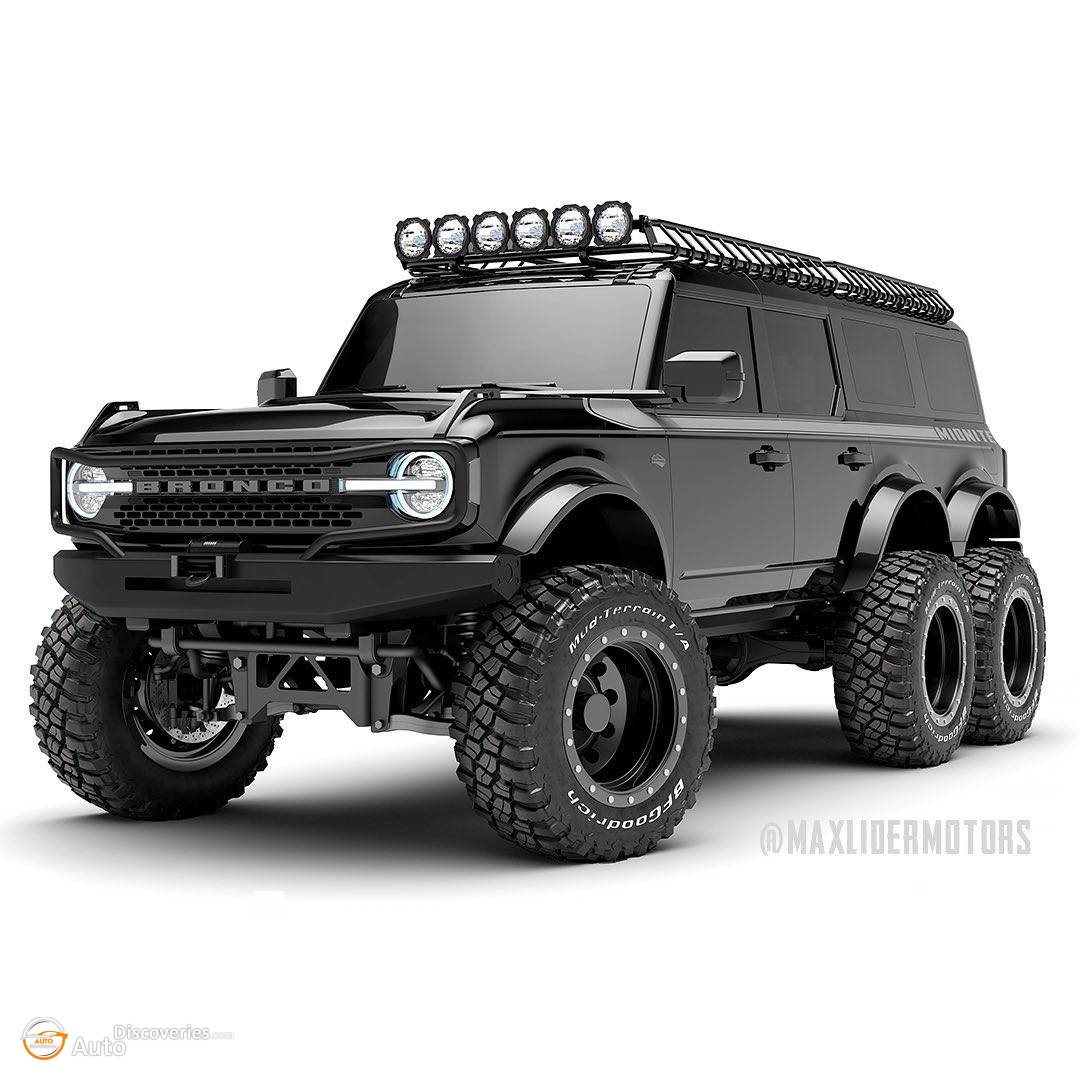 These renderings released by the company confirm that it will also make a host of significant suspension upgrades to the Bronco to complement the additional axle and the extra pair of wheels. The Bronco featured in these renderings is equipped with unique black wheels and beefy mud-terrain tires from BF Goodrich. The Bronco 6×6 also includes a lift kit and a large roof-mounted cage to carry any off-road equipment you could ever need.
While the $399,00 asking price may seem insane, it's not without precedent. In fact, Hennessey Performance charges $500,000 for its forthcoming Ram 1500 TRX Mammoth 6×6, although it does come complete with Mopar's remarkable 7.0-liter Hellephant supercharged V8 upgraded to over 1,200 hp.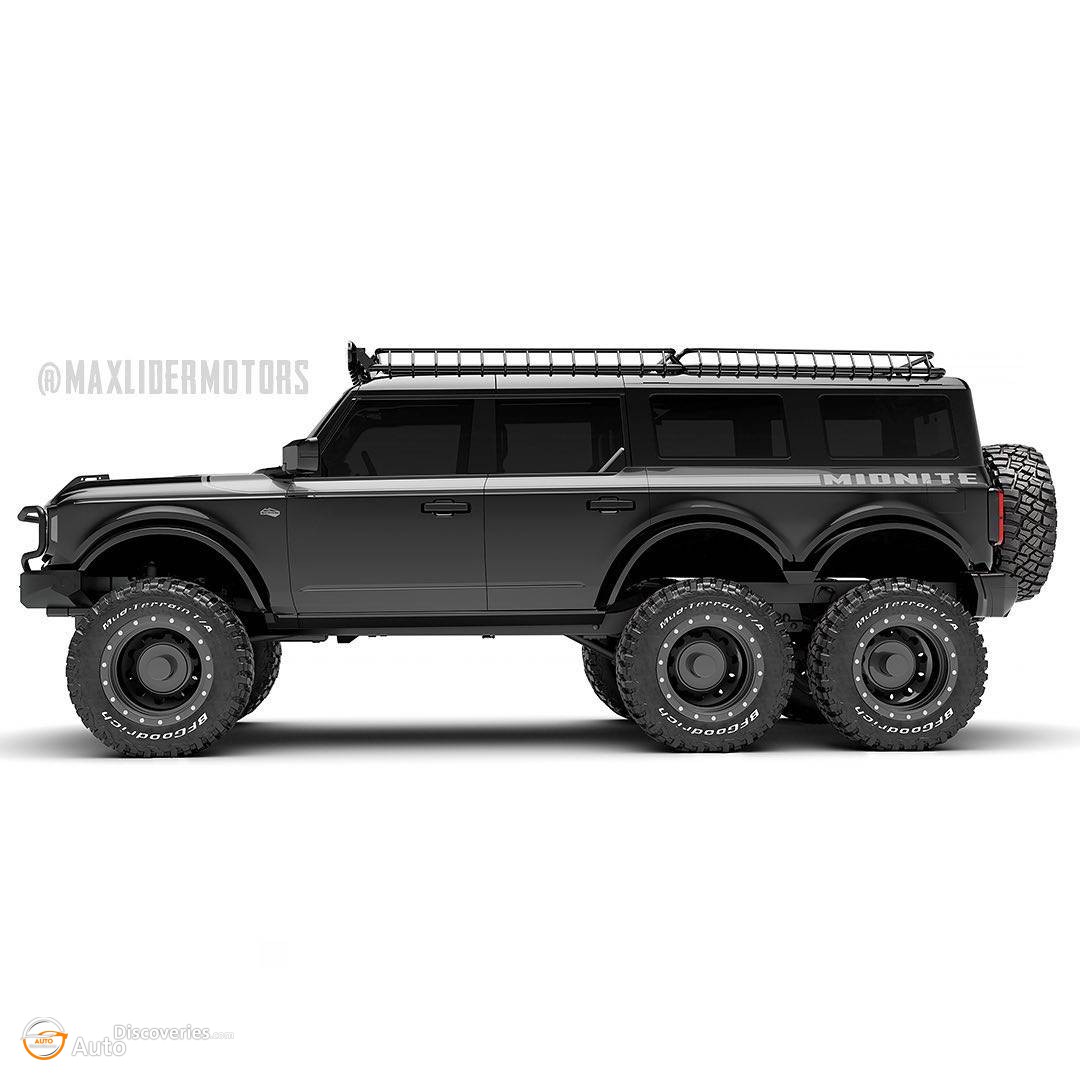 Share this