This is exactly what designer Rein Prisk did when he crossed the legendary Chiron sports car with an off-road platform. It turned out to be a kind of symbiosis of a sports car with "jeepers" paraphernalia: a body lift; big wheels; wheel arch extensions; metal protection.
It's up to you to decide how harmoniously it turned out, of course, but many experts said that if the model were produced, it could easily cope with off-road, as well as pass difficult rally routes, like the legendary Dakar.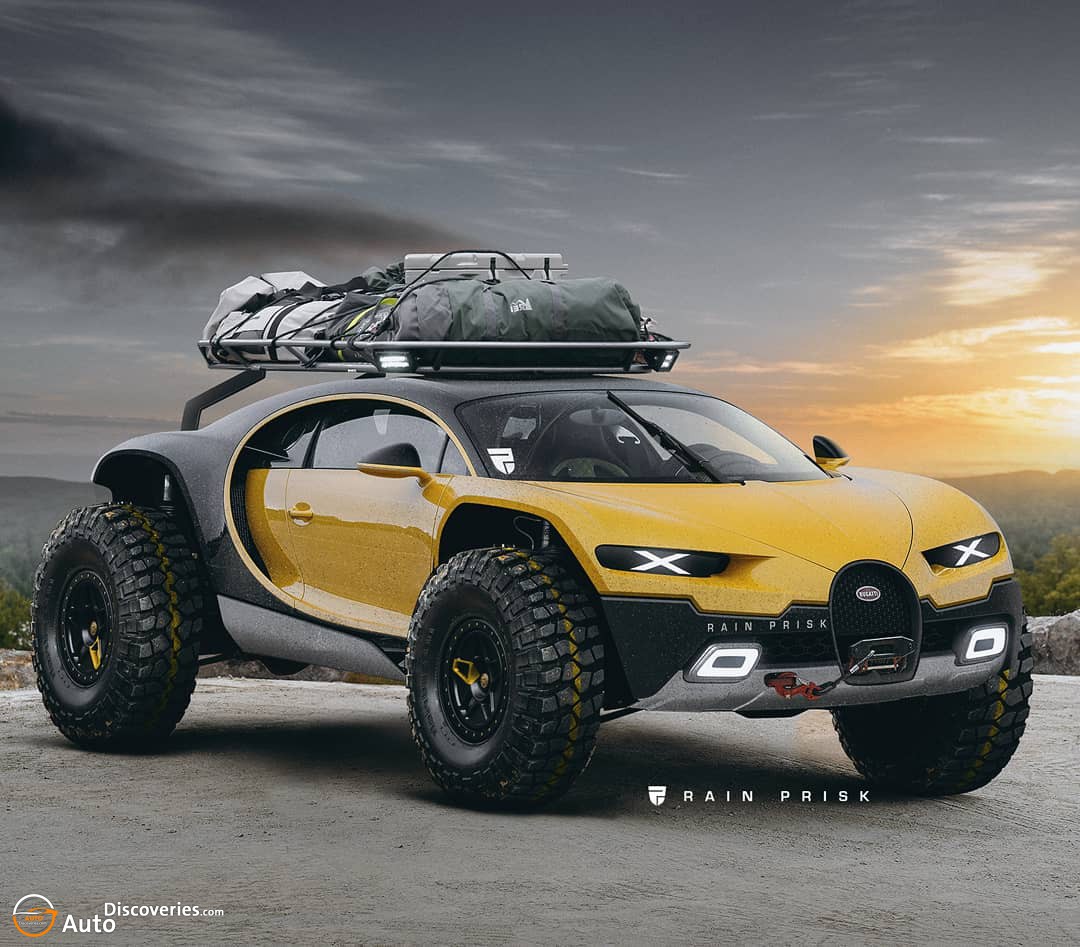 Tellingly, Bugatti itself responded to the concept, although the answer turned out to be standard. The company's leaders said that the project turned out to be very interesting, but for the production of such models, the company will have to completely change all the equipment. This means that the concept will remain just an interesting project, like many other options that have been shelved.
Click Here To See 2025 Alfa Romeo GTS Render Imagines A Muscular Italian Rival To The BMW M2
Share this