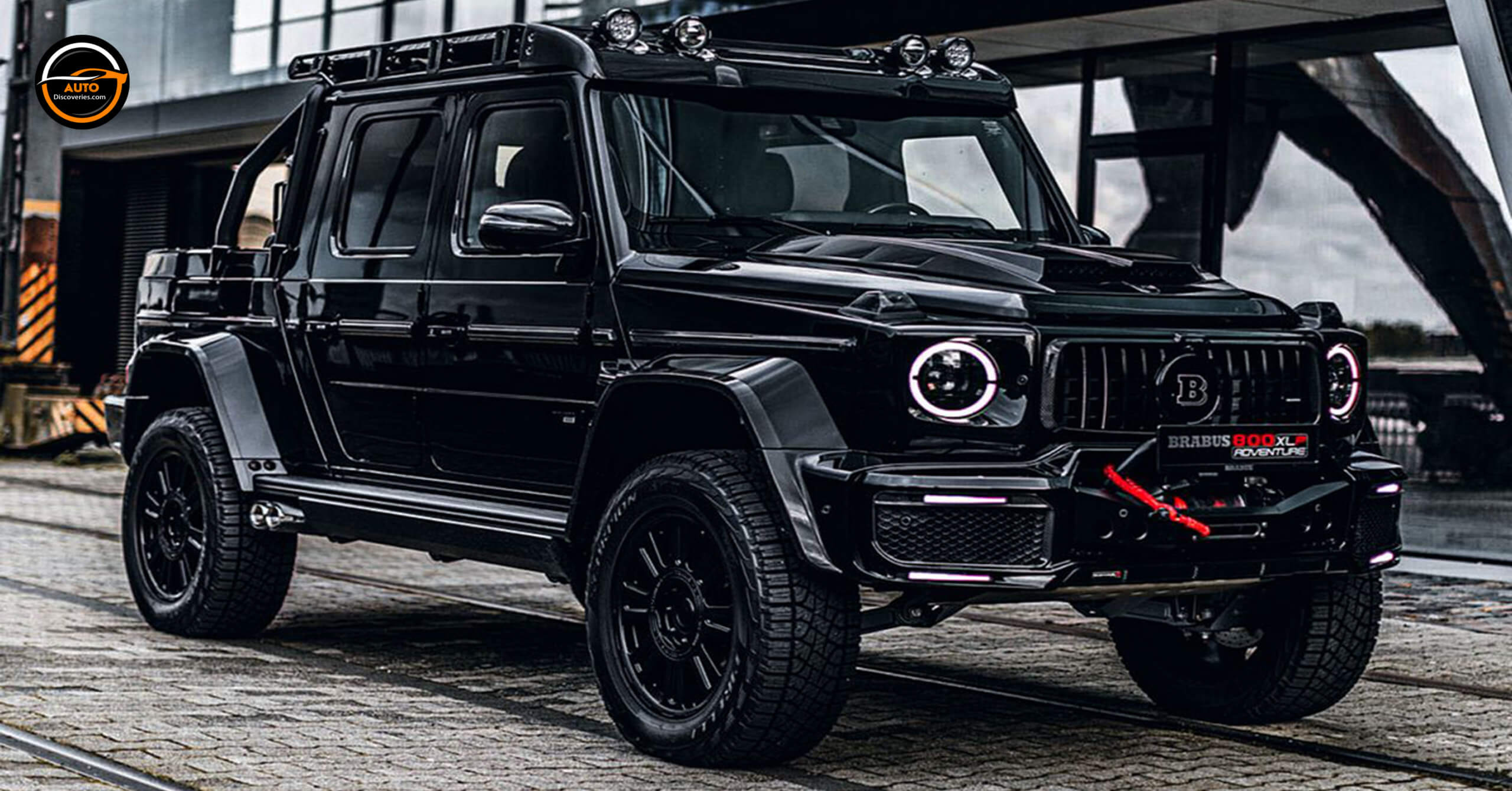 BRABUS 800 Adventure XLP SUPER BLACK: That is the label under which BRABUS now offers a new and especially exclusive variant of its off-roading pickup based on the Mercedes-AMG G 63. Entirely black inside and out has been the hallmark of the refinement specialist for more than four decades.
With a length of 5.31 meters (17.4 ft.), the BRABUS supercar tops a production G-Glass without a spare wheel on the rear end by 68.9 centimeters (27.1 in). It also has a wheelbase that is 50 centimeters (19.7 in) long. A newly designed steel module with bedsides made of carbon forms the rear end of the cargo bed.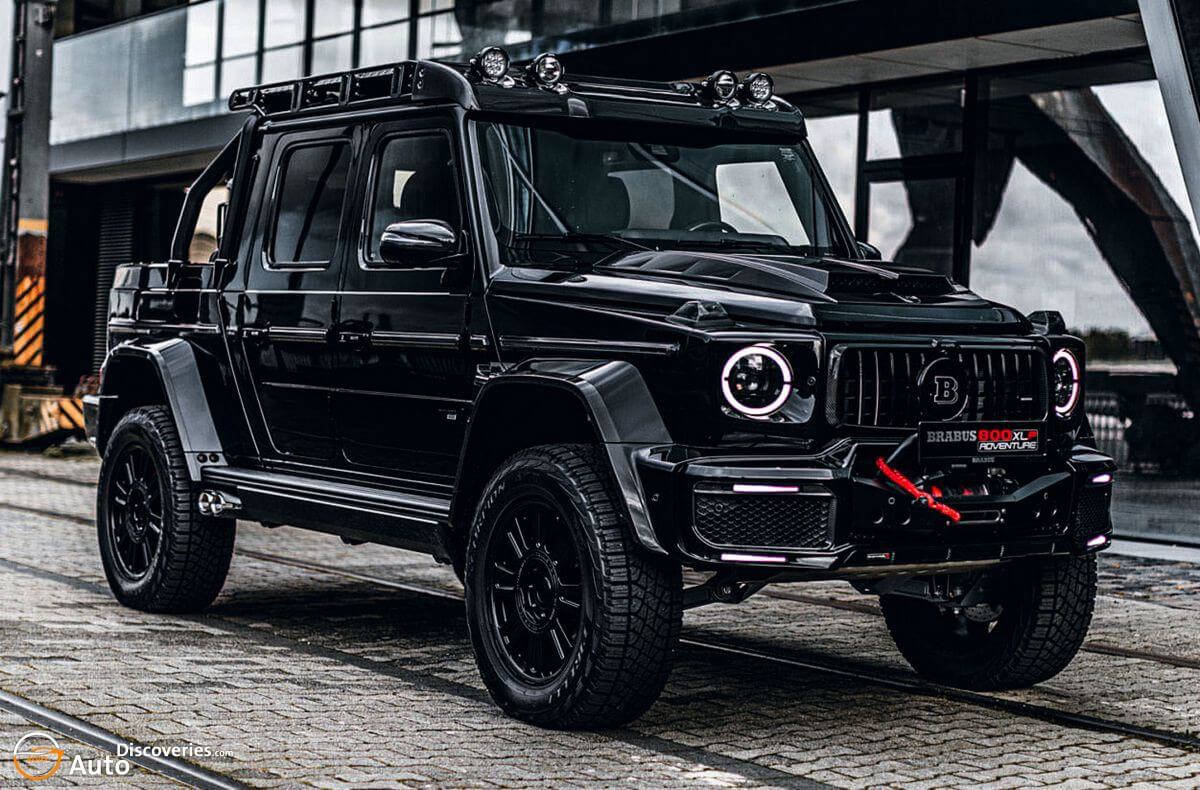 In order to arm the high-end pickup for even the toughest off-road missions, the BRABUS 800 Adventure XLP SUPER BLACK features a custom-designed BRABUS special suspension with portal axles. The result is a ground clearance of 49 centimeters (19.2 in).
The engine is just as unique as the vehicle design and the chassis. The power source of the all-wheel-drive vehicle is the BRABUS 800 twin-turbo eight-cylinder with a displacement of four liters, an output of 588 kW / 800 hp (788 bhp), and 1,000 Nm (737 lb-ft) of torque. It accelerates the BRABUS 800 Adventure XLP SUPER BLACK to a speed of 100 km/h (62 mph) in just 4.8 seconds. Due to the high center of gravity and the 22-inch all-terrain tires, the top speed is electronically limited to 210 km/h (130 mph).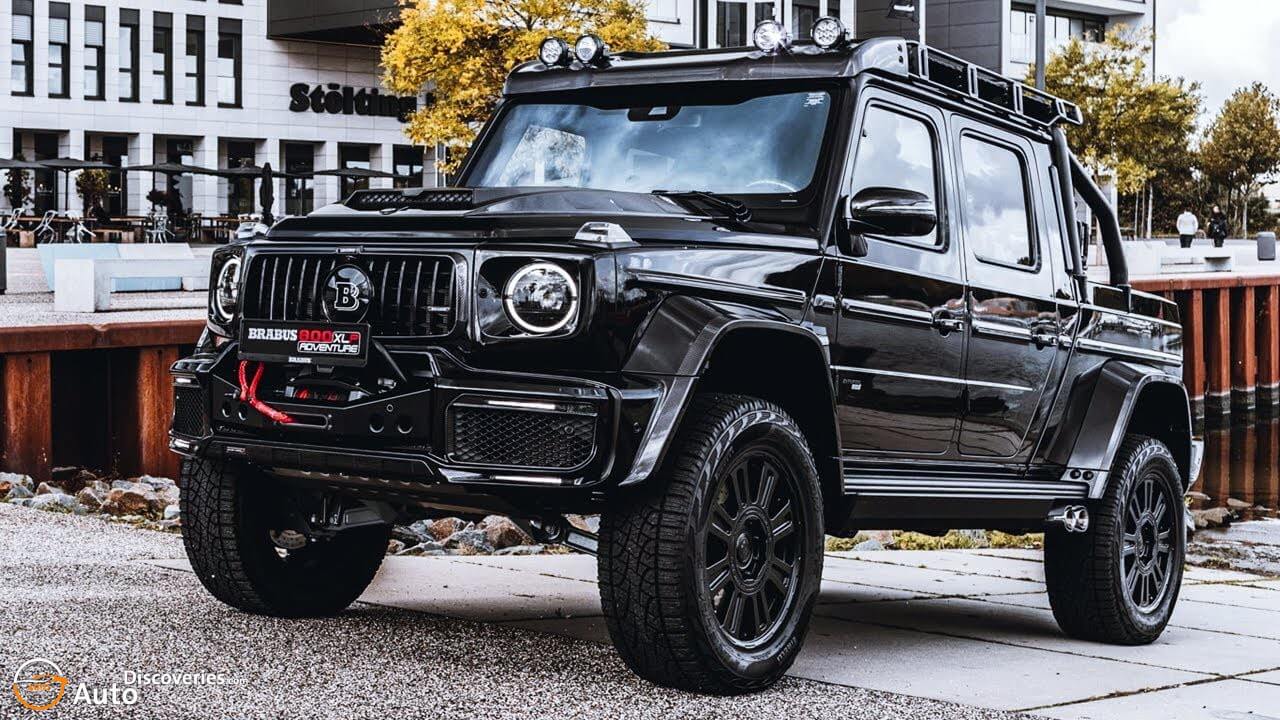 The black interior of the BRABUS SUPER BLACK edition is a tribute to the year 1977 when Bodo Buschmann founded the BRABUS brand. The brand's year of birth is eternalized discreetly but nonetheless clearly in the interior with the "Heritage" brand pattern that features precision-embossed "77" logos in the leather.
Prices for the BRABUS 800 Adventure XLP SUPER BLACK start at 725,900 euros (price including statutory VAT in Germany).
Click Here To See Custom Brabus S63 AMG Cabriolet! Crazy Brabus Sound + Conversion
Share this