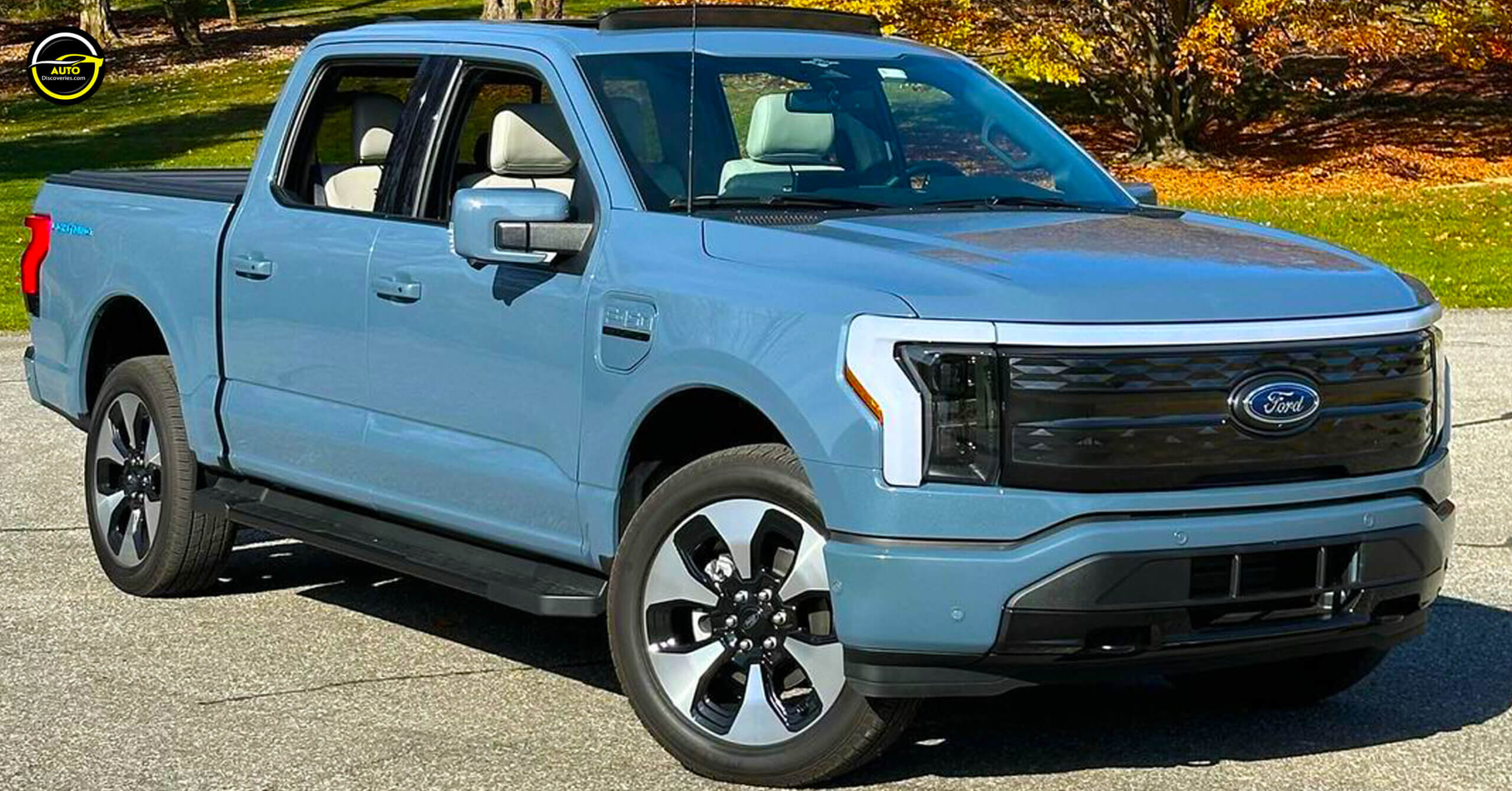 Prepare to be astounded by the exhilarating new 2024 Ford F-150 Lightning, the breakthrough electric pickup truck that is going to stun the whole industry! This is the first all-electric F-150, and it promises to bring amazing power, range, and technology.
The 131 kWh battery pack on this Platinum trim with dual electric motors pumps out 580 HP and 775 lb-ft of torque (more torque than the SuperCharged V8 Raptor R!). It's capable of sprinting to 60 MPH in just 4.1 seconds, about 0.2 seconds off the time of the crazy quick Raptor R, but doing so in silence! The EPA pegs the range at 300 miles on this trim with the 22" wheels.
Ford has been all over the place on pricing, but as of right now; the base LightningPro starts at $49k, with the XLT adding a reasonable $5k more. The Lariat trim is likely the volume seller and that truck starts at $70k, while this fully decked out Platinum stickers for $97,674. In the past, Ford dealers were putting markups on this truck. However, currently, there is a $7,500 cash incentive on this trim at Ford dealers, plus it still qualifies for the full $7,500 federal tax credit, which means you could theoretically take $15k off this price, making this truck far more appealing. This Azure Gray Metallic Tri-coat paint on Space Gray/Black Premium Nirvana leather provides a luxury ambiance that helps justify this high price tag.
Click Here To See New 2023 Alfa Romeo Stelvio Facelift – First Look
Photo Credits: Redline Reviews
Share this