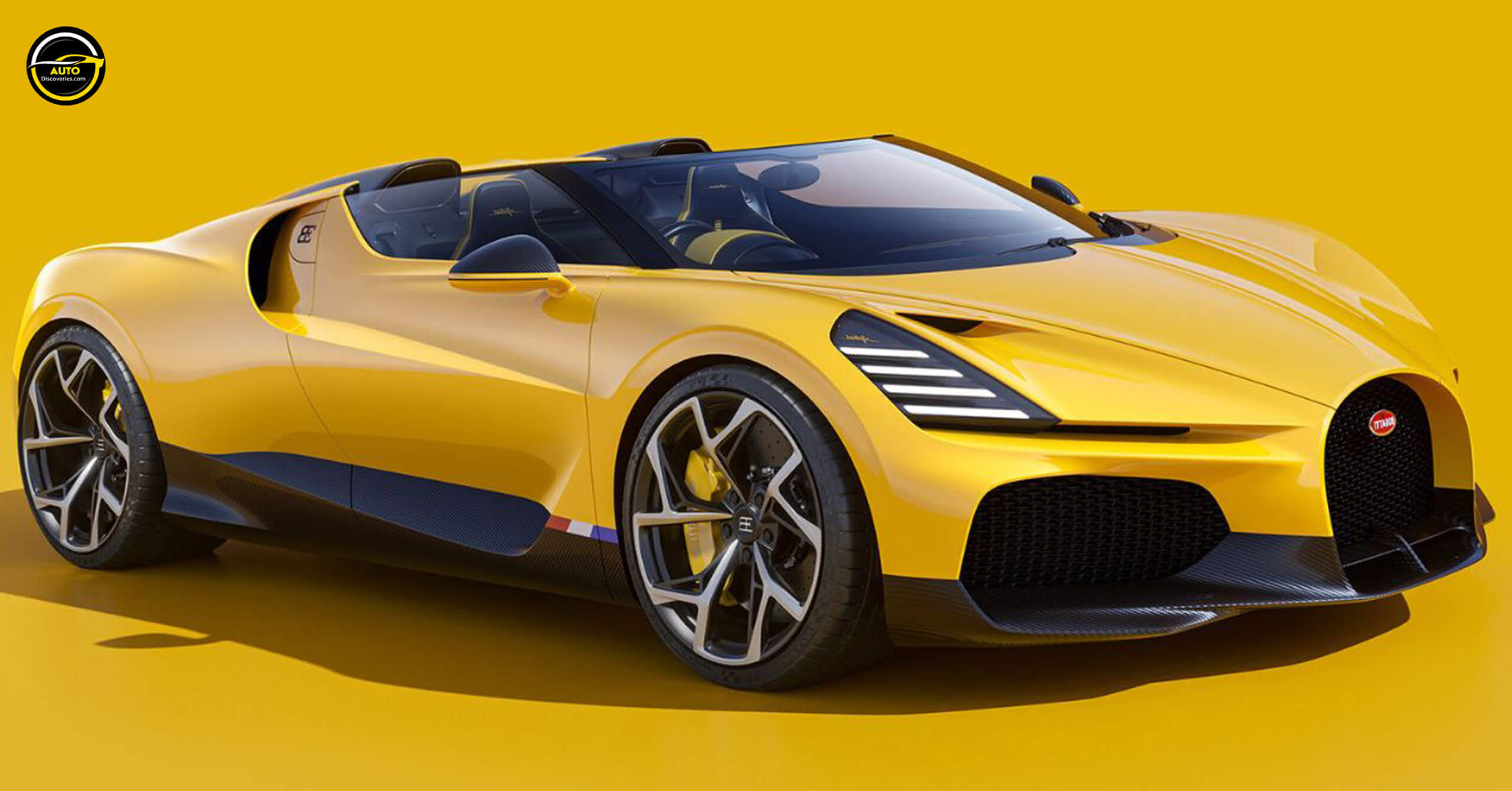 This is Bugatti's $5 million W16 Mistral, the ultimate roadster. The Mistral, the W16's swan song, will deliver performance, unlike any open-top car before it.
"For the final roadgoing appearance of Bugatti's legendary W16 engine, we knew we had to create a roadster," Bugatti Rimac CEO Mate Rimac said.
Warm black with tones of truffle brown and yellow highlights, inspired by the 1934 Bugatti Type 57 Roadster Grand Raid. It's also a nod to Ettore Bugatti, who used black and yellow on his own automobiles, especially his Type 41 Royale.
Designers borrowed aspects from the Type 57 Roadster Grand Raid for the new Mistral, such as the V-shaped windshield and side windows that flow around the side air intakes. However, designers gave the Mistral its own personality.
For starters, it has been re-engineered and reshaped to give a more rounded form. It also has redesigned vertically stacked headlights as well as a deeper and broader horseshoe grille.
Engine
The W16 Mistral will churn out an incredible 1,600 PS (1578 hp).  It makes use of the same power unit that propelled the Chiron Super Sport 300+ to a world record-breaking speed of 304mph (489km/h) in 2019.
Bugatti will build just 99 examples of the W16 Mistral, each priced at €5 million, which is just over $5 million USD.  Deliveries begin in 2024, but every single one is already sold to existing Bugatti customers.
Share this