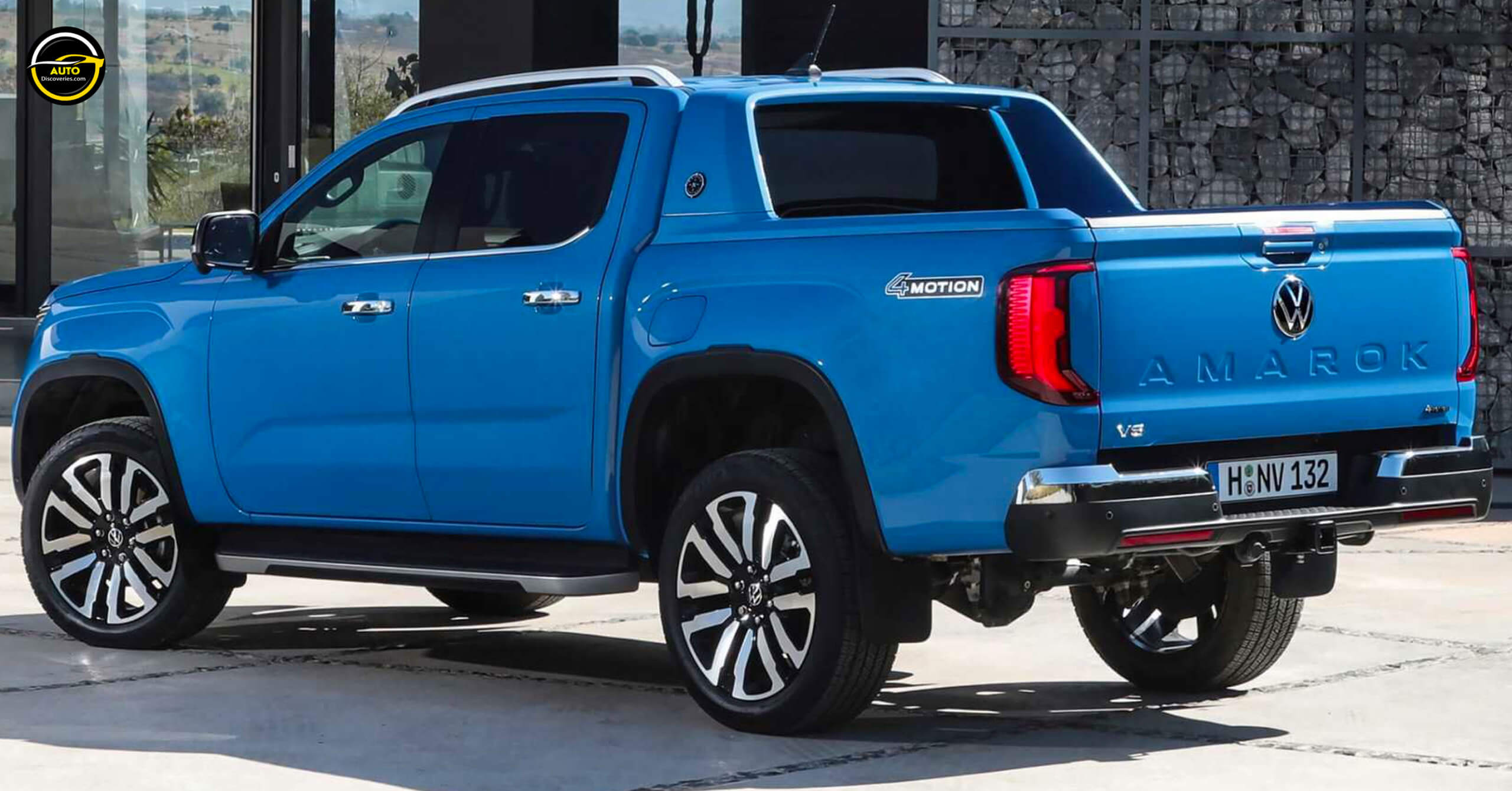 Volkswagen debuts its 2023 Amarok midsize pickup truck. The Volkswagen Amarok shares its platform with the Ford Ranger Pickup truck. The Amarok gets an extensive range of exclusive features that makes it distinctive from the New Ford Ranger, which shares the same T6 architecture.
The unique features of the new Amarok make it better than its predecessor, which sold more than 830,000 units since its launch in 2010.
Both single cab and double cab configurations are available in the all-new Amarok. The Amarok is 96 mm (double cab version) longer than the earlier version. The car is 1,888 mm tall and 1,910 mm wide. A 173 mm wheelbase complements this. The German automaker promises an improved approach, departure angles, and shortened overhangs which will make the Amarok better for off-roading. The Amarok comes with two-wheel options, 17-inch steel wheels, and 21-inch alloy wheels.
The New Amarok is available in four diesel engines and one petrol engine. The top range Diesel motor is a 3.0-liter V6 unit that produces 238 HP power while the other diesel motor includes a 2.0-liter TDI motor. The petrol engine is a 2.3-liter turbocharged engine that can churn out 298 HP power. The transmission options available are standard a 10-speed automatic gearbox, a six-speed automatic, a five-speed manual, and a six-speed manual unit.
Click Here To See New 2023 Cadillac Escalade 600 – Beast of All SUVs!
Share this