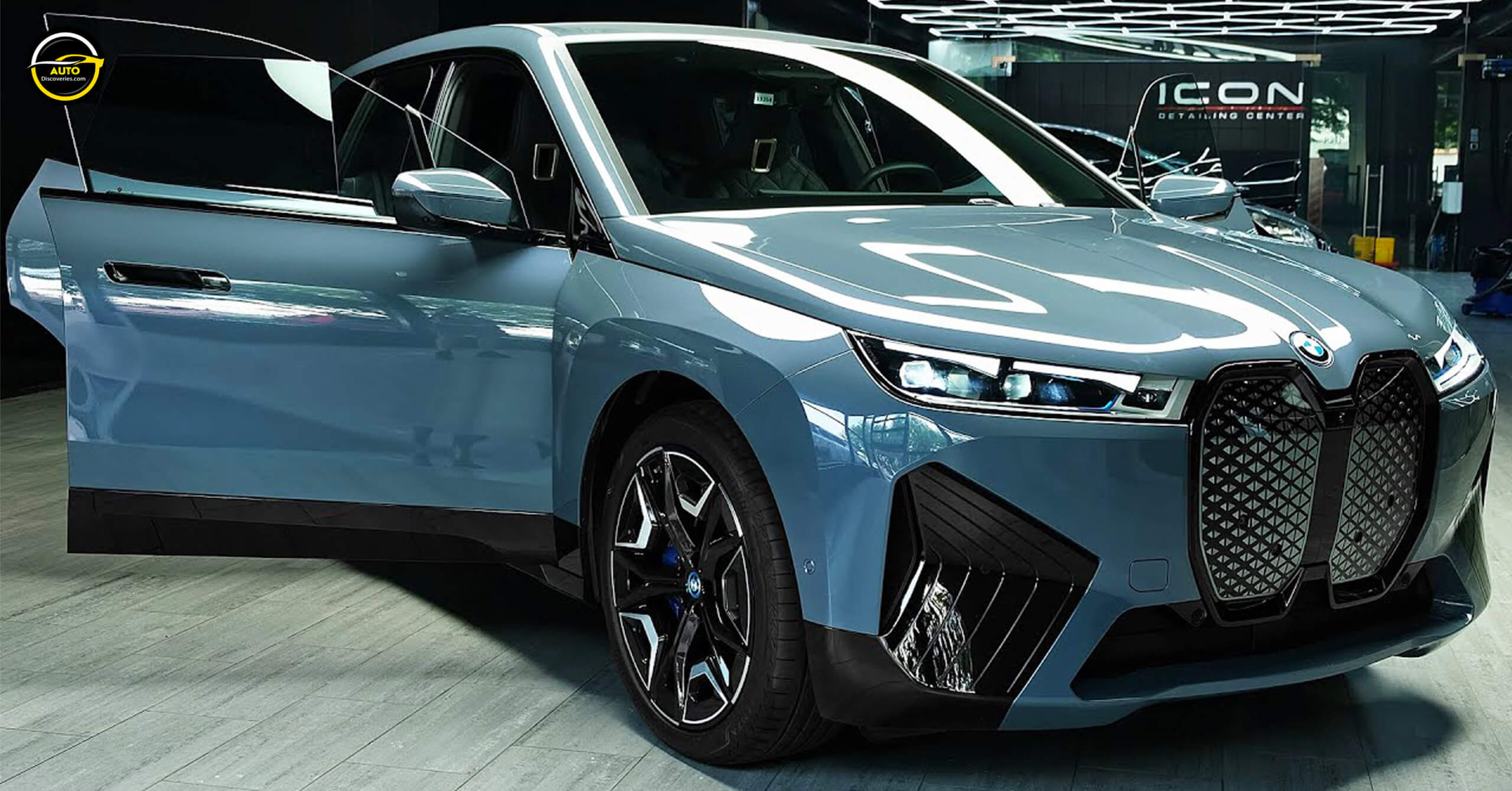 BMW's electrified future is previewed by the 2023 iX SUV, which offers similar space and practicality as the brand's popular X5, but with cutting-edge flair. Two electric motors provide all-wheel drive and more than ample power—516 hp in the xDrive50 and a whopping 610 hp in the M60—while a large battery pack delivers enough juice for an estimated driving range of over 300 miles per charge.
The iX's spacious interior is lined with fine materials and features a fancy, futuristic design; a large digital dashboard displays the future of BMW's iDrive infotainment system and is controlled by a cool see-through rotary knob on the center console. The iX has what it takes to compete with established all-electric rivals such as the Audi e-Tron and the Tesla Model X, and should stack up well against newcomers such as the Fisker Ocean and the Rivian R1S.
Two different variants of the iX are on offer, the first being the xDrive50, which is powered by a pair of electric motors that combine to make 516 hp; all-wheel drive is standard. In our testing, the iX xDrive50 scooted to 60 mph in just 4.0 seconds. The high-performance variant, called M60, offers a whopping 610 hp and we estimate that's enough to rocket the mid-size SUV to 60 mph in just 3.3 seconds. An adjustable air suspension and a rear-wheel-steering system are both optional on the entry-level xDrive 50 and standard on the M60. During our initial test drive of an xDrive50 model, we noted plentiful power, surprising energy efficiency, agile handling, and a smooth ride.
Pricing and Which One to Buy
xDrive50: $85,095
M60: $109,895
Click Here To See 2022 Hindustan The Ambassador, Designed By Amol Satpute!
Share this