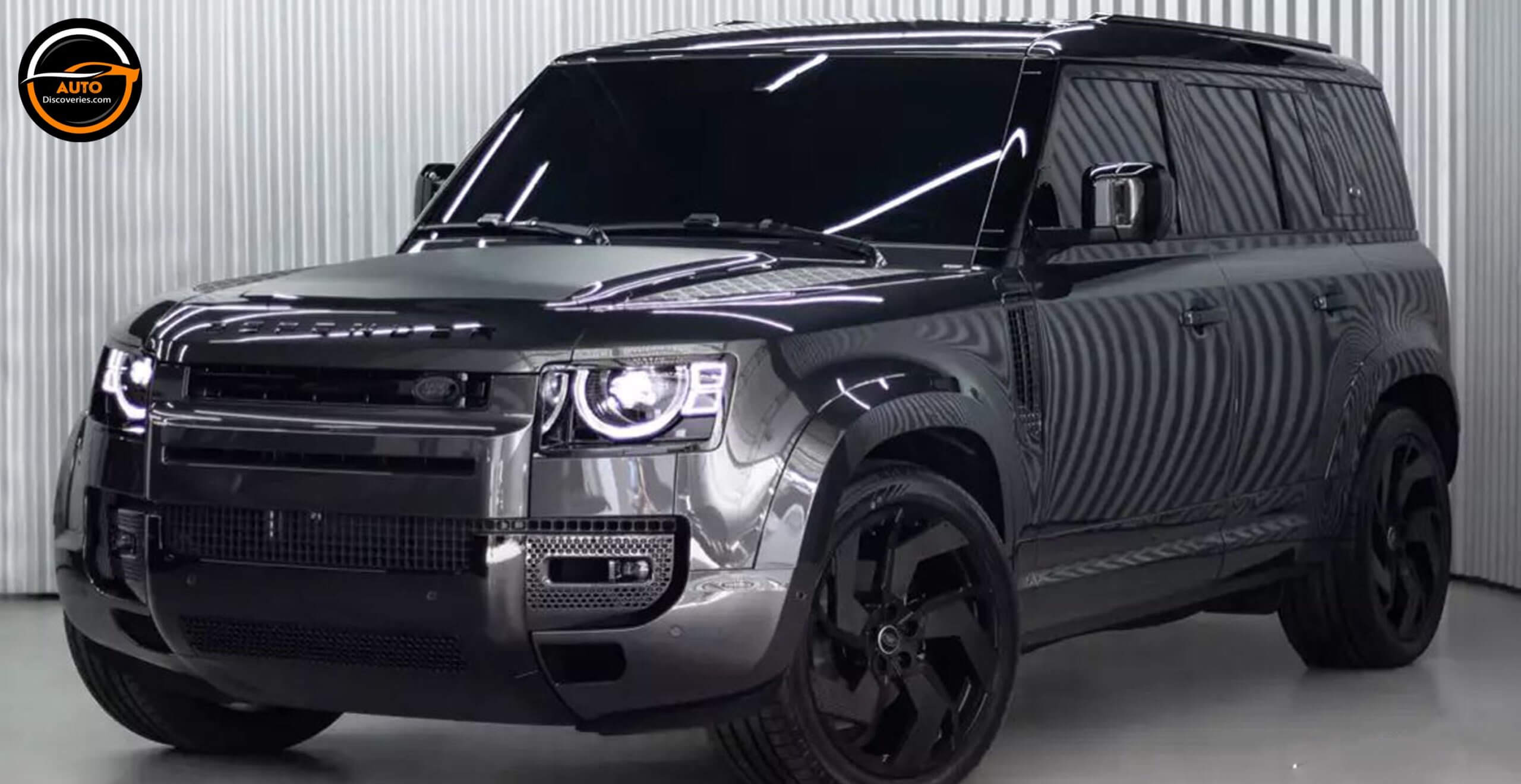 Another project in a Land Rover Defender by DB. An off-road legend, the new generation came with a lot of technology and a modern and iconic design. We gave our touch, customizing the look, making the car even more differentiated and exclusive.
Rover Carbon Fiber Spoke 22″ Forged Wheels
Yokohama Advan Sport Tires
3M Color Stable Film
Kit Black (grid, letters, and details)
Plastic finishes painted in the car's original color
PPF Dynoshade in headlights
The adhesive on the Hood
Land Rover badges and Black flag
Exhaust painted in high-temperature matte black
Custom spare tire cover
 Subwoofer Hertz
Photo credits: dbsoundbelem
Click Here To See Range Rover Vogue Fitted With Barugzai Wide Arch BISON Bodykit!
Share this