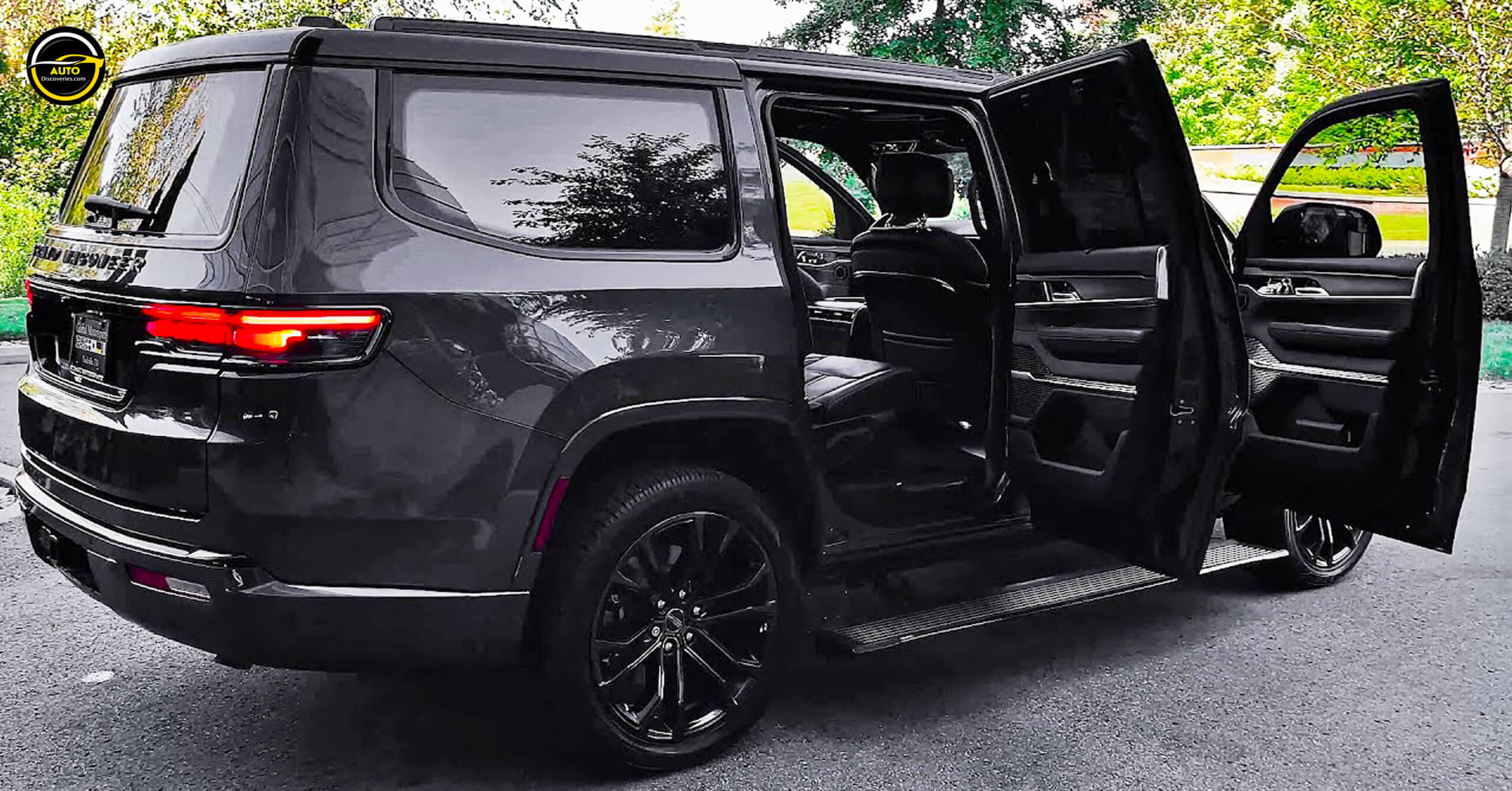 Highs Relaxing ride quality, roomy interior with lots of rich bits, "L" models have a huge cargo-space advantage. Lows Not-so-great fuel economy, sheer size compromises its agility, and awkward proportions won't appeal to everyone. Verdict The Grand Wagoneer sees Jeep enter the realm of large luxury SUVs, albeit with surprises and compromises. 2023 Jeep Grand Wagoneer Starting at $89.995
Before the Grand Wagoneer arrived, Jeep had never built an SUV so big and luxurious. Within its enormous shell are three rows and seating for up to eight, not to mention attractive materials and upscale features throughout. The long-wheelbase Grand Wagoneer L has more storage space behind all those seats, too. Unfortunately, the longer version also will be more difficult to maneuver than its already cumbersome counterpart. Regardless of length, the largest Jeep suffers from terrible fuel economy, with a combined EPA rating of just 16 mpg. That estimate isn't for a big-displacement V-8, either, but a new twin-turbo six-cylinder with 510 horsepower. At least that engine should get the 2023 Jeep Grand Wagoneer and its precious cargo where it needs to go on time and in exceptional comfort. For those not looking to spend six figures, the Jeep Wagoneer is a less expensive, albeit less fancy, alternative.
Click Here To See 2022 Hindustan The Ambassador, Designed By Amol Satpute!
Share this