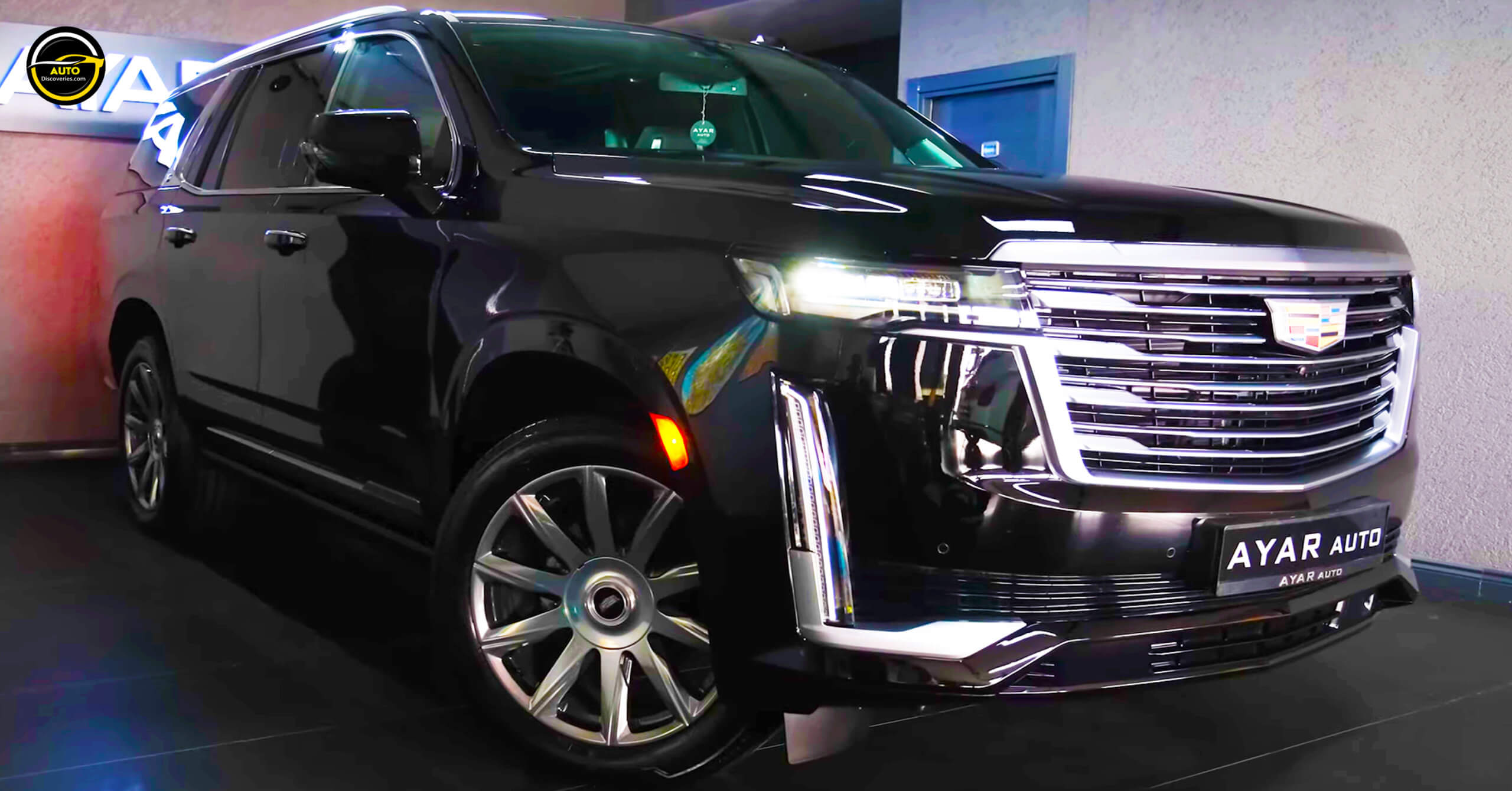 As the flagship of the Cadillac brand—and therefore the entirety of the General Motors portfolio—the 2022 Escalade SUV offers every high-tech item and the utmost in luxury features. Luckily, due to the Escalade's massive size, Cadillac could fit it with a lot of those features. Fine leather, genuine wood, and shiny metal trims line the cabin. A huge, curved digital display dominates the dashboard, serving up both infotainment- and the driver-gauge displays in a unique way.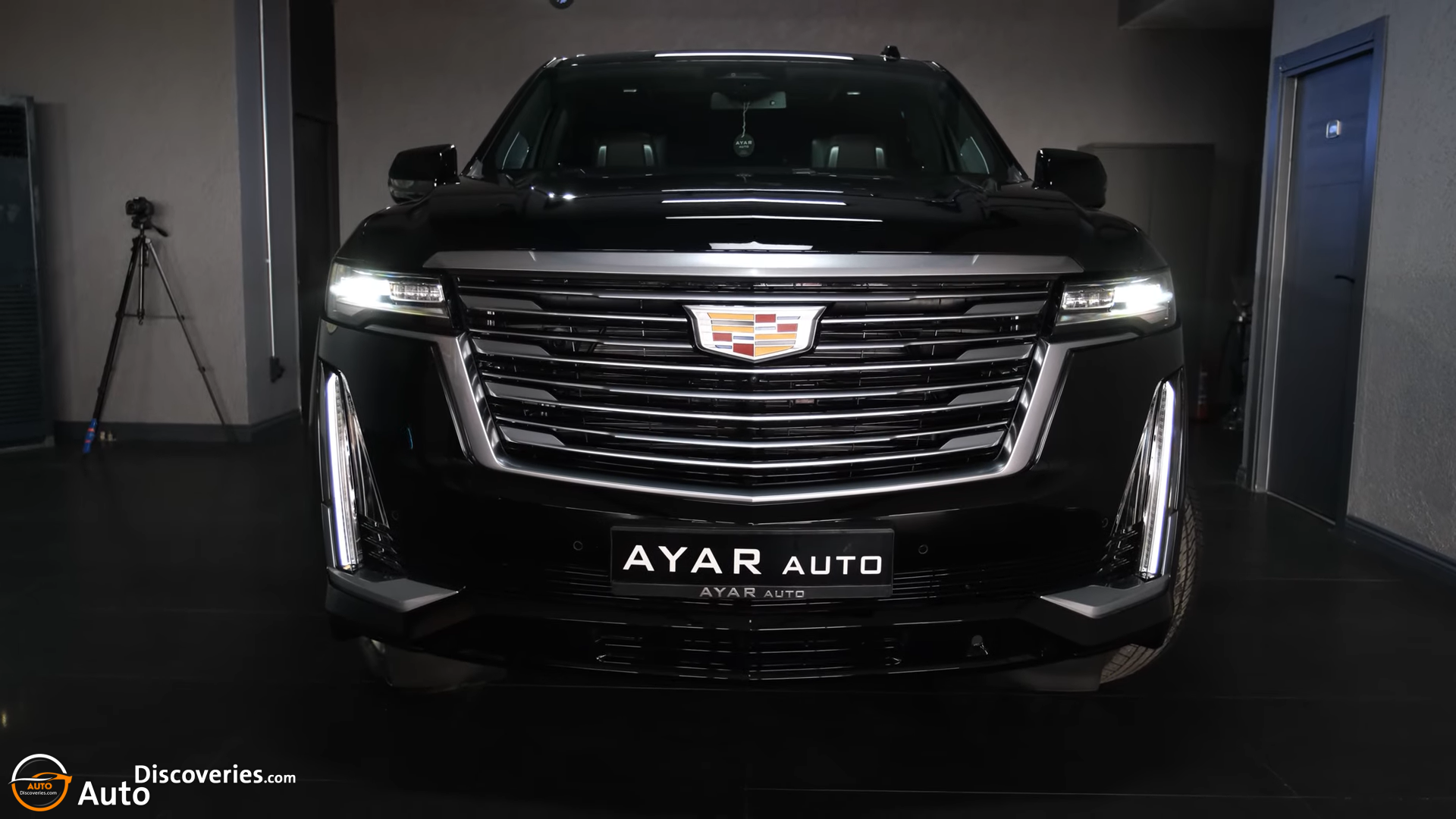 The Escalade's exterior draws inspiration from the gorgeous Escala concept car scaled up to size XXL and adapted to the Escalade's boxy silhouette. Most Escalades will roll with the standard 6.2-liter V-8 but Cadillac also offers a more fuel-efficient 3.0-liter turbo-diesel inline-six as an option. No matter the engine, the Escalade's ride and handling are luxury-car appropriate—but, of course, don't expect the playfulness you'll find in the brand's sedans.
Cadillac's biggest SUV is powered by either a 6.2-liter V-8 engine that makes 420 horsepower and can deactivate half of its cylinders when cruising to save fuel or a turbo-diesel 3.0-liter inline-six. A 10-speed automatic transmission will be standard with both engines, and buyers can choose from the rear- or all-wheel-drive setups based on their individual needs. As with its siblings, the Chevrolet Tahoe and Suburban and the GMC Yukon, the Escalade rides on an independent rear suspension to help provide a smooth ride. Higher-end models also offer an air suspension with adaptive dampers that use computer-controlled shock absorbers. At our test track, the long-wheelbase Escalade ESV with the V-8 engine sprinted to 60 mph in just 5.9 seconds. The diesel engine sounds less refined than the V-8, but for some buyers that compromise is worth the improved fuel economy and low-end torque.
Click Here To See World's First Mercedes Maybach Off-Roader
Share this