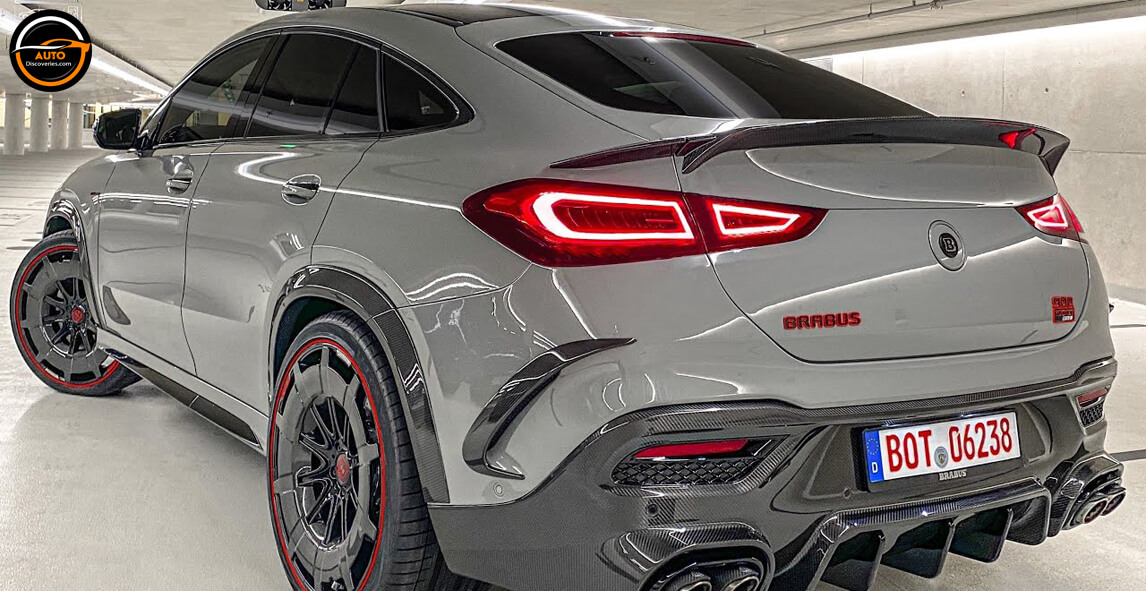 BRABUS 900 ROCKET EDITION – "1 OF 25" The fastest world's fastest street-legal SUV. The Monaco Yacht Show will see the world's fastest street-legal SUV with a top speed of 330 km/h (205 mph) celebrate its world premiere on September 22, 2021: The BRABUS 900 ROCKET EDITION! in the five-door all-wheel-drive coupe at 330 km/h (205 mph).
Exposed-carbon aerodynamic-enhancement components with sporty and elegant styling and tailor-made BRABUS wheels including the 24-inch Monoblock Z "PLATINUM EDITION" forged wheels with carbon aero-discs pictured here give the 4×4 fastback equally athletic and exclusive looks. Perfectly finished BRABUS fine leather appointments in any desired color are available for customizing the interior.
The BRABUS ROCKET 900 V8 twin-turbo increased-displacement engine makes the GLE 63 S 4MATIC+ Coupe and of course also its sibling with the standard five-door body a high-performance automobile in a class of its own.
Click Here To See 2021 Range Rover Evoque P300 HSE R-Dynamic, Red & Black!
Share this